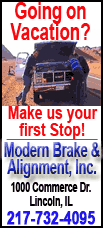 "I don't even think about it," he said in a nearly empty clubhouse an hour after his Phillies posted a 6-1 win over the Yankees in the World Series opener Wednesday night. "I haven't talked to A.J. since. But it could have been anybody."
A moment later, Werth added, "In the postseason, games mean so much that no matter who's out there, you just do your job."
Werth's history with Burnett began with his first at-bat of the 2005 exhibition season. He was playing for the Dodgers against the Marlins and Burnett's first pitch, a hard sinker, ran up and in on Werth. It struck his left wrist and broke the radius bone.
"That was the worst feeling I ever had," Burnett, who was acquired by the Yankees this past offseason, recalled a few days ago.
He said he was happy that Werth made it back, but that was about all.
"I was devastated and said, 'You've got to be kidding me.' And then I heard it was broken. Those things," he added, "happen."
What happened to Werth, though, cost him the better part of two seasons. The former No. 1 pick of the Orioles broke into the majors with the Blue Jays, and was trying to lock down a regular spot in the Dodgers outfield at the time. Instead, Werth lost the rest of the spring and the first 44 games of the regular season recovering from the injury, then struggled to get his stroke back.
He hit .234 the rest of the way in 2005, including an 0-for-3 against Burnett in their next meeting in mid-August, then had arthroscopic surgery to repair a torn ligament in the wrist. That wiped out the entire 2006 season. He went back home to Springfield, Ill., and found himself at loose ends, convinced the wrist wasn't strong enough to return to the big leagues.
Yet no one was able to tell Werth why, until a family friend persuaded him to see a specialist at the Mayo Clinic. There, Dr. Richard Berger performed yet another operation on the wrist and finally corrected the problem. But Werth's growing confidence that he could return to his pre-injury level wasn't shared by the Dodgers. They didn't offer him a contract.
In stepped Pat Gillick, then the general manager of the Phillies, who had the same job in Baltimore when the Orioles drafted Werth in 1997. In Philadelphia, the outfielder's performance curve climbed higher the more games he played. After a breakout regular season in 2008 -- .273, with 24 home runs and 67 RBIs -- Werth hit .444 in last year's World Series win over the Rays with a home run and three RBIs.
The quick bat and speed that marked him as a top prospect were leavened by his patience at the plate. This season, he looked over more pitches, averaging nearly five every at-bat, than anybody in the majors. He converted those looks into a .268 average with 36 home runs and 99 RBIs, being selected to the NL All-Star team as a replacement for injured starter Carlos Beltran.
Werth said his cautious approach had nothing to do with getting hit by that pitch, and everything to do with growing up in a competitive, athletic family. There was a batting cage in the backyard and no shortage of instructors.