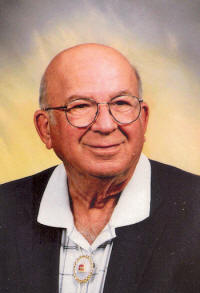 Ralph Gosda

Send a link to a friend
[August 31, 2009] Ralph A. Gosda, 79, of Arcadia, Fla., formerly of Lincoln, died Saturday, Aug. 29, 2009, at 10:45 p.m. at his home.
His funeral will be at 1 p.m. Sept. 18 at Fricke-Calvert-Schrader Funeral Home in Lincoln, with the Rev. Phillip Blackburn officiating. There will also be a Masonic service at 11:45 a.m. at the funeral home, followed by visitation from noon to 1 p.m.
Burial will be in Harmony Cemetery, Beason.
Mr. Gosda was a licensed plumber-steamfitter for the Springfield local, was employed several years by Albert Bros. Construction and retired from state employment at Lincoln Developmental Center.
He was born June 21, 1930, at Atlanta to William A. and Lillian Marie Gimble Gosda. He married Martha Rose Gardner on Oct. 4, 1985.
He is survived by his wife, of Arcadia, Fla.; two daughters, Ruth (and Jeff) Trimble of Bakersfield, Calif., and Sue (and Neil) Napolitano of Bloomington; two sons, Roger (and Sally) Gosda of Lincoln and Rich (and Allison) Gosda of Hickory, N.C.; three sisters, Lillian Kneckt of DeKalb, Dorothy Klockenga of Decatur and Rose Singley of Topeka; two sisters-in-law, Dessie Gosda and Dorothy Gosda; and nine grandchildren, Chris, Kelly and Katie Gosda, Luke and Joel Gosda, Amanda Trimble and Sam, Matthew and Michael Napolitano.
He was preceded in death by his parents; sisters Saranda Torbeck and Ruth Schmidt; and brothers Elmer, William, Albert, Charles, Gustave, Arthur and Vernon.
He was a member of Arcadia Presbyterian Church, Arcadia, Fla.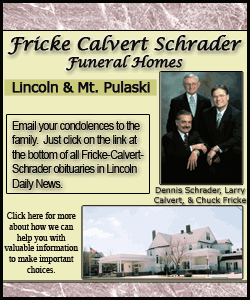 He was active in many organizations. He was a past master and life member of Lincoln Masonic Lodge 210. He had a dual membership with Masonic Lodge 165 in Atlanta and Peace River Masonic Lodge 66 in Arcadia, Fla. He was also a member of the Eagles Lodge in Lincoln and Elks Lodge 1524 in Arcadia, Fla. He was a founding member of REACT in Lincoln, a former Boy Scout leader and a charter member of Faith Lutheran Church in Lincoln.
He loved to travel and was an avid fisherman, gardener and sports fan.
Memorials may be made to Shriners Hospital, First Presbyterian of Lincoln or the Presbyterian church of Arcadia, Fla.
Click here to send a note of condolence to the Gosda family.