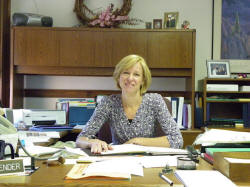 Logan County circuit clerk to step down Sept. 30
Bender to clerk for 4th District Court of Appeals

Send a link to a friend
[September 03, 2009] Logan County Circuit Clerk Carla Bender has announced that she will be stepping down from her office effective Sept. 30. The 17-year circuit clerk has been given a rare opportunity to be clerk for the 4th District Court of Appeals.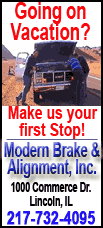 Bender issued a news release on Wednesday afternoon. In it she said, "It has been my privilege and honor to serve Logan County for almost 17 years as circuit court clerk. I extend my deep gratitude to the people of Logan County who have given me the opportunity to do so."

Eighteen years ago when Bender ran for the office, she had no political experience. Her background had been as a probation officer and in administration as a field officer for the Illinois Court. "I thought I could bring changes for the better to the office and so I ran," she said.

Now as she is in the midst of her fifth term, an opportunity she could not pass up presented itself. "I didn't proactively seek this job," she wanted to point out. Bender said too that the post has historically been filled by a man and that she would be the first female to be in the important position. The new job will mean a commute, as the 4th District Court offices are on Monroe Street in Springfield, across from the Old State Capitol.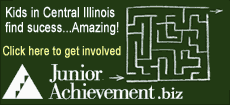 Bender defined the role of the circuit clerk's office in Logan County. "The circuit clerk's office is responsible for the court's administration and the court system," she said. "We are responsible for all financial collections and disbursements."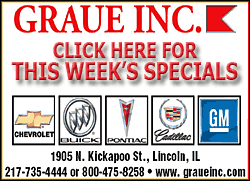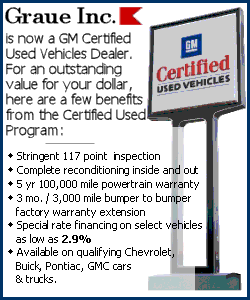 Bender said the new job, although exciting, means she will be leaving behind a staff that she has immense regard for. "The people are well-served by the exemplary staff that is currently working in the circuit court clerk's office, conducting the business of the court every day. They are an outstanding group of individuals who are dedicated and loyal to the mission of the office. I am extremely proud of all of the accomplishments we have achieved together over the years. I will miss them, as well as the fine county officials and excellent judges that I have had the pleasure of serving with," she said.
"But I will still have a connection to Logan County in my new position. At the Appellate Court in Springfield I will be the court administrator as the clerk of the 4th District Court of Appeals, which includes 30 counties in central Illinois, including Logan County. I am grateful and honored by the appointment to this position from the seven justices of the Appellate Court and I look forward to continuing to serve the public in that capacity."
[Text from file received; LDN staff]
Related information