Candidates sought for Logan County circuit clerk position
Applicants for temporary appointment requested; new election dates established

Send a link to a friend
[September 03, 2009] Logan County Board Chairman Terry Carlton has announced that a midterm vacancy in the circuit clerk position will be filled by appointment. The vacancy will be created by the departure of Carla Bender as she takes a state position.
In addition to the appointment, the elected term of office has been modified.

Bender won her most recent term and other past terms of office unopposed. The current four-year term she won last November was set for Dec. 1, 2008-Dec. 1, 2012.

The term of the appointment would be Oct. 1, 2009-Nov. 30, 2010.

The next elected term would be changed to Dec. 1, 2010-Dec. 1, 2012.

Carlton explained the procedures and timeline to replace Bender. "The vacancy in the office of the Circuit Court clerk will be effective Oct. 1, 2009," he said. "It will be filled with an appointment by the Logan County Board. Pursuant to statute, the vacancy must be filled within 60 days by a member of the same party as the official who is leaving the vacancy. In this case it is Republican."

Appointment process

Those interested in being considered for appointment to fill the vacancy in the circuit clerk's office shall forward a letter of interest and resume by Sept. 15 to:

Terry Carlton
County Board Chairman
P.O. Box 39
Lincoln, IL 62656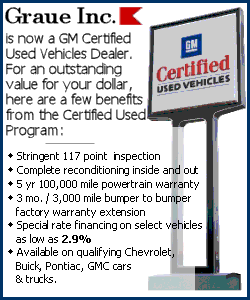 Election process
The office will be up for nomination in the primary election on Feb. 2, 2010, and elected in the Nov. 2, 2010, general election.
Those wishing to file for nomination must obtain petitions at the county clerk's office. Filing dates for the position are Oct. 26-Nov. 2. The new duly elected official will take office in December 2010 as prescribed by law.
Specific information about the statutory duties of the circuit clerk can be found in the Clerk of Courts Act at 705 ILCS 105.
[Text from news release; LDN]
Related information