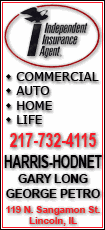 So far, the veteran slugger is definitely delivering.
Giambi again came through in a tight situation, rescuing the Rockies with a pinch-hit RBI single in the eighth during a 5-4 win over the Arizona Diamondbacks on Friday night.
He's now 2-for-2 with a walk and four RBIs in three pinch-hit appearances since joining the team earlier this week.
"We know what (Giambi) can do. He's definitely a professional hitter," Yorvit Torrealba said. "He's a good guy to have around. He's a good guy to have on your team."
Giambi better be wary, though. The expectations are mounting.
"He's digging himself a hole. If he ever happens to get out, we're all going to be mad at him," Seth Smith said, smiling. "He's helping us win games."
Not to mention keep pace with San Francisco in the NL wild-card race. The win kept Rockies a game ahead of the Giants, who beat the Milwaukee Brewers earlier Friday.
Too early to start scoreboard watching?
"I don't worry about it," Smith said. "Obviously, it would be best for us if they lost. But there's nothing we can do about it."
After Torrealba singled in the eighth and was bunted over to second by Clint Barmes, Giambi was brought in off the bench.
Giambi lined a pitch from Blaine Boyer (0-2) into left-center, easily scoring Torrealba. After reaching first, Giambi clapped his hands in excitement as the crowd followed suit.
On Wednesday, Giambi had a pinch-hit, two-run single in a win over the New York Mets. He also drew a bases loaded walk the night before.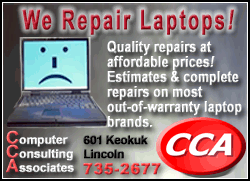 "He's come up with some big hits for them," Diamondbacks manager A.J. Hinch said. "Obviously, this one tonight hurts us ... That's what he's getting paid to do over there and that's his role."
With Giambi's left-handed bat available on the bench, Smith has been getting more regular playing time. He had a career-best four hits on Friday, including two doubles that produced three runs.
Rafael Betancourt (1-1) got Chris Young to ground out to end the eighth to earn the win. Franklin Morales, filling in for the injured Huston Street, pitched the ninth for his second save in three chances.
After giving up a run in each of the first two innings, Dan Haren settled in and stymied the Rockies. He scattered seven hits over six innings and struck out eight against a team he typically torments. Haren has a 2.86 lifetime ERA against Colorado.
"I had probably my worst stuff of the year," Haren said. "I was able to battle through and give us a shot."
Jason Hammel lasted six innings, giving up five hits and four runs (three earned).
Ian Stewart hit a solo homer for the second straight game, sending an 0-1 pitch from Haren into the second deck in right-center. His homer in the second inning was his 21st of the season.
Torrealba's single in the eighth extended his hitting streak to 13 games. He's one away from tying Joe Girardi's mark for longest streak by a Rockies catcher.
Giants 3, Brewers 2
In Milwaukee, Bengie Molina homered on the first pitch of the eighth inning keep up the pressure in the NL wild-card race.
The Giants, who've lost 14 of 18 in Miller Park, scored two unearned runs before Molina's shot to deep center field and worked around 10 walks, the most they've allowed in a nine-inning game this year.
Prince Fielder drove in his 121st run, tops in the majors, and Jeff Suppan took a no-hitter into the fifth, but Milwaukee unraveled on an error in the sixth before Todd Coffey (4-4) allowed Molina's homer.