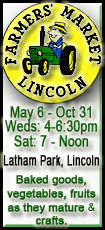 "We were only able to muster one hit and that just tells you how good he was," said Yankees manager Joe Girardi, whose team was shut out for the fifth time this season and the second time since June 23.
The 2003 AL Cy Young Award winner, Halladay ackowledged feeling "a little bit tentative" after losing his past three starts, matching a career-high losing streak. He resolved to do things differently against the Yankees and succeeded, striking out nine and walking three to win the first time since Aug. 14 at Tampa Bay.
"That's something that's a big focus for me is going out and, you know, you just put it on the line," Halladay said. "Especially when things are going hard, that makes it tougher because you're trying to be so careful. You just need to get the mindset where you go out and you put it out there and I felt like we did that."
Aaron Hill doubled twice and had two RBIs and Adam Lind had three hits for the Blue Jays, who won for the first time in five games.
The AL East-leading Yankees lost for the first time on their current seven-game road trip. New York has won 14 of 18 away from home.
The complete game was the sixth of the season for Halladay (14-8), tying him with Kansas City's Zack Greinke for the major league lead, and the 46th of his career.
"He's just a cut above a lot of other people," Blue Jays manager Cito Gaston said.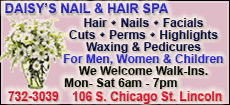 It was Halladay's second one-hitter; he also did it in his second career start, Sept. 27, 1998, against Detroit.
Halladay was sharp from the get-go in this one. The right-hander was perfect through the first 4 2-3 before walking Jorge Posada on a 3-2 pitch in the fifth. Unbothered, Halladay struck out Robinson Cano to end the inning.
Shortstop Ramiro Pena broke up Halladay's no-hit bid in the sixth, doubling into the right field corner on an 0-1 curveball.
"I thought it was a decent pitch early in the count," Halladay said. "It was down. You can second guess yourself on things like that. Knowing he's going to be aggressive you can probably be down with it even more."
New York right-hander Joba Chamberlain (8-5) allowed three runs and six hits in three innings and has not won in five starts. He threw 59 pitches, walked two and struck out two.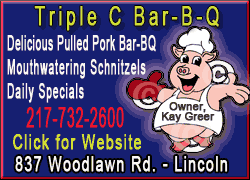 Rangers 5, Orioles 1
In Baltimore, Scott Feldman matched the Texas club record for road wins in a season, earning No. 11 with a dominant performance.
Feldman (15-4) gave up one run and four hits in 6 2-3 innings to improve to 11-1 on the road. Nelson Cruz hit his 31st home run for the Rangers, who have won four straight.
Tigers 4, Rays 3
In St. Petersburg, Fla., Justin Verlander got his 16th win, Adam Everett hit a tiebreaking RBI single during a three-run ninth and AL Central-leading Detroit beat Tampa Bay.
Verlander (16-7) tied New York Yankees left-hander CC Sabathia for the AL lead in victories after allowing one run and four hits over eight innings. He has won three consecutive starts.
Detroit closer Fernando Rodney allowed two runs in the ninth before nailing down his 32nd save.