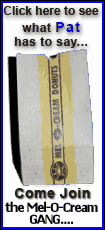 "What I was going out there to do was keep myself in a good mental frame and just kind of stay out of the way, hit some good shots and build on it," Furyk said Friday.
The results were immediate at the Deutsche Bank Championship.
Furyk made a 15-foot birdie putt on the first hole, knocked in a pair of 6-foot birdie putts on the next two holes, then hit a driver that bounded on the green at the 294-yard fourth hole for a two-putt birdie.
He wasn't perfect, but he was close. Furyk missed only one fairway - barely - and hit all 18 greens on his way to an 8-under 63. It was his best round of the year, and two closing birdies were enough to tie Stricker for the lead.
Stricker played in the morning, also without a bogey, putting on quite a shot for Tiger Woods to continue his strong performance in the FedEx Cup playoffs. Stricker finished one shot out of a playoff last week at The Barclays, and his opening round at the Deutsche Bank Championship was his 26th time under par in 37 playoff rounds since the FedEx Cup began in 2007.
"I feel comfortable with my game the last three years since these playoffs have started," he said. "I'm sure that has a lot to do with it. I'm riding it out. It's been good, and I just wake up and try to do the same things every day."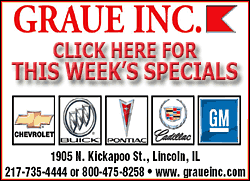 Woods might wake up Saturday hopeful of something much better.
He missed five birdie chances inside 12 feet. He twice had to one-putt for a bogey. One tee shot was so far into the woods that he had to take a penalty drop. The world's No. 1 player wound up with a 70, putting him in a tie for 48th.
"I didn't really do much of anything positive today," Woods said. "I didn't feel good over any shot today. Didn't drive it very good, hit my irons worse and didn't make any putts. Other than that, it was a good day."
It was far better for Furyk and Stricker.
They had a two-shot lead over a group that included Masters champion Angel Cabrera, Justin Leonard, Retief Goosen and Verplank, who had dinner with Stricker on Thursday night and had a minor bout with food poisoning.
"I can't say that I've felt so terrible and shot that good," Verplank said. "Maybe I was concentrating more on putting one foot in front of the next one to get through the hole. Sometimes the faster you get the ball in the hole, the less time it takes to play. So that was good."
Stricker felt fine, and looked even better on the course.
It only took Woods two holes to pick up on that. Stricker made a 10-foot birdie at No. 10 to start his round, then hit a hybrid into 4 feet on the 237-yard 11th hole for another birdie.
Woods said to his caddie walking to the next tee, "He's going to shoot 62."
He was close.
"To get off to a birdie-birdie start just kind of got the day started in the right direction," Stricker said.
First came a wedge that spun back to 4 feet on the par-5 18th, followed by a 15-foot birdie on the first hole, then another wedge to a par 5 that stopped 4 feet away. The pin on the par-3 third hole was hidden behind a bunker, yet it was clear from the loud cheer that Stricker had hit another one stiff.
Woods hit his shot at No. 3 into about 10 feet, then flicked his broken tee at Stricker's elbow.
Like that was going to stop him.