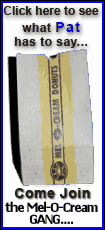 Unhappy with his offense's dismal performance this past month, Jauron fired Turk Schonert on Friday, a day after the Bills closed the preseason with a 17-6 loss to Detroit. Quarterbacks coach Alex Van Pelt will take over the play-calling duties, while running backs coach Eric Studesville will continue in his role as run game coordinator.
"It was just the lack of productivity and the direction we were moving. I just didn't feel like it was going certainly where I envisioned it," Jauron said, at a news conference. "Hopefully, it'll provide a jolt, hopefully a jolt forward."
Buffalo's offense certainly needs some type of spark - and one bigger than Terrell Owens is expected to provide - as the Bills turn their attention to opening the regular season at New England on Sept. 14.
In 15 series during four preseason games, Trent Edwards and the first-team offense generated 279 yards, 15 first downs and 3 points. Overall, the Bills were outscored 75-12 in the first half and failed to score a touchdown in their final eight-plus quarters, including a 17-0 loss at Pittsburgh last weekend.
Jauron decided not to wait to see if Owens' return would have an effect. Owens missed the final four games nursing a sprained toe, but has resumed practicing and has declared himself ready to play against the Patriots.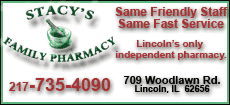 "I just didn't feel like we were progressing and I didn't get the sense that we were going to move forward," Jauron said. "It was a decision I needed to make, I felt, and made it."
In making up his mind early Friday, Jauron said he consulted with team owner Ralph Wilson, who informed the coach the decision was up to him.
Schonert becomes the third NFL offensive coordinator fired this week, after Kansas City's Chan Gailey was fired on Monday and Tampa Bay's Jeff Jagodzinski was let go on Thursday.
Van Pelt is entering his fourth season with the team as coach and previously spent nine seasons playing for the Bills as a backup quarterback. He's familiar with Edwards and also familiar with the no-huddle scheme, having played behind Hall of Famer Jim Kelly, who ran the no-huddle K-Gun attack.
The Bills now move on to their sixth offensive coordinator since the start of the 2001 season.
Schonert was unavailable for comment. He was spotted leaving the Bills facility about 30 minutes before the team's official announcement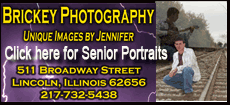 He was entering his second year as coordinator after spending the previous two seasons as the Bills quarterbacks coach. This spring, Schonert began installing a no-huddle attack that was supposed to keep defense's guessing and highlight Edwards' decision-making abilities.
There were few signs of the plan working.
Pittsburgh linebacker James Farrior poked fun at the Bills offense by suggesting it might be better off huddling following the Steelers' victory. Bills fans were growing frustrated and had begun labeling Edwards as "Trent-ative" and "Captain Checkdown."