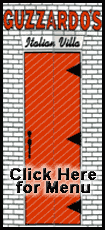 Yet the crowd that filled the Smith Center for the charity game featuring Tar Heel alumni playing professionally saved the biggest cheer for two people who weren't even playing.
Yes, Michael Jordan and Dean Smith still can bring Tar Heel fans to their feet.
North Carolina men's basketball program began its yearlong celebration of its centennial season Friday night, drawing a sellout crowd of 21,750 to watch a game that featured NBA All-Stars such as Vince Carter, Antawn Jamison and Jerry Stackhouse. Along the way, the program honored last season's NCAA title-winning team and Jordan for his forthcoming induction into the Naismith Hall of Fame.
And of course, the crowd roared at the sight of the 78-year-old Smith - who joined Jordan, current Tar Heels coach Roy Williams and both teams on the court for pregame introductions.
"Let's be honest: I don't think we all would be here if it wasn't for him," said Jamison, who helped the Tar Heels reach the 1997 Final Four in Smith's final season. "You can't put into words how much he has meant to myself, my family and my friends. The guy has done so much. I love Coach Smith dearly. I said it before: he's like a second father to me, man."
Smith retired a dozen years ago as the winningest coach in Division I men's basketball and has kept a low profile in recent years. Yet one thing had not changed: he still seemed as uncomfortable with the attention as he was during his 36 years coaching here. He acknowledged the crowd, then pointed several times at the players as they applauded him.
"I didn't expect anything less," said Carter, also a member of Smith's last team. "He's touched so many lives for even the people that just are die-hard fans. Just to be a part of it and see it was breathtaking."
Smith sat at the scorer's table during the game, seated between Jordan and Charlotte Bobcats coach Larry Brown. He left early without speaking to reporters.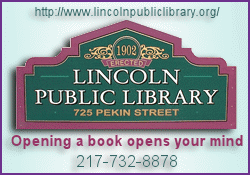 The game also included 10 of the Tar Heels' 2005 and 2009 national championship teams. Among the other notable people in attendance: Denver Nuggets coach George Karl, who coached the losing Blue team; new Detroit Pistons coach John Kuester, who coached the victorious White; and Bill Guthridge, Smith's longtime assistant who spent three years as head coach after Smith's retirement.
The White team also included Carolina Panthers Pro Bowl defensive lineman Julius Peppers - a two-sport standout here earlier this decade - who dressed but didn't play and heard chants of "We want Peppers!" late in the game.