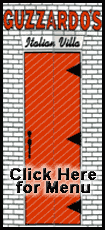 "I just told myself to go out there and have fun and go after hitters and whatever happens, happens," Parnell said. "I was able to have my stuff tonight and was able to go after them."
Cory Sullivan homered and made a diving catch in left field for the injury-ravaged Mets.
Pinch-hitter Fernando Tatis came through with a tiebreaking single that triggered a five-run eighth inning. Sullivan had an RBI single during the outburst and Omir Santos added a two-run single.
Parnell struck out seven and walked three. He allowed five hits and escaped a bases-loaded, none-out jam in the seventh.
"It's good to see the mental toughness," teammate David Wright said. "That just shows the maturing process. There's been a tendency when he struggles to let the floodgates open. Today he put a stop to that."
It was an encouraging performance for the fourth-place Mets, auditioning Parnell for a 2010 starting role as they play out the string this season. The hard-throwing right-hander, who spent much of the year in the bullpen, was roughed up in his previous three starts, including last Saturday by the Cubs at Wrigley Field.
"I think I'm more acquainted with starting. I want to probably pursue that a little bit more," Parnell said. "It's going to be a time to develop and a time to gain some confidence and just learn how to pitch in the major leagues as a starter. Just try to take something and learn something every day."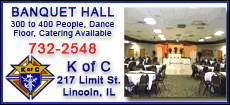 Carlos Zambrano delivered a solid outing for the Cubs, allowing only Sullivan's solo homer in six innings. The big right-hander yielded three hits and struck out seven, but is winless in five starts since July 22.
The Cubs began the day six games behind NL wild-card leader Colorado.
"We're running out of time. We need to play better and do a better job - everybody," Zambrano said.
Brian Stokes (2-4) gave up Jeff Baker's tying single with two outs in the eighth but got the win.
Francisco Rodriguez entered with the bases loaded in the ninth and got two outs for his 29th save in 34 chances. He retired Aramis Ramirez on a popup and struck out pinch-hitter Jake Fox.
"We had chances and we didn't take advantage. They had chances and they did," Chicago manager Lou Piniella said. "It's gotten beyond the point of frustration. I don't know what you do."
Before the game, Piniella revealed that left fielder Alfonso Soriano is out indefinitely with a sore left knee.