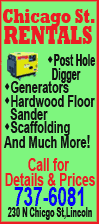 Snyder praises the city council for becoming a proactive team that is working hard to shape the future of the city, refusing to accept the simple answers as the only answers, and struggling to do what is right for the city as well as the citizens of Lincoln.

He anticipates that the future is also going to be filled with new achievements and challenges.

Economic summit moderator John Cox of Cabarrus County, N.C.

In a news release published by LDN on Sept. 4, the mayor announced that John Cox, a native of Lincoln and currently the CEO of the Cabarrus Regional Partnership, serving Cabarrus County, N.C., will be the moderator for the city's Economic Development Summit on Saturday, Sept. 12.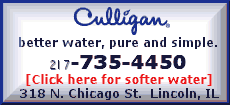 Snyder said that the Cabarrus Regional Partnership serves as the joining force for the Concord Regional Chamber of Commerce, Cabarrus Economic Development, and the Cabarrus County Convention and Visitors Bureau.
Cabarrus County has a population of approximately 180,000. The county seat, Concord, carries a population of approximately 60,000 and is the home of Lowe's Motor Speedway, one of the nation's most popular NASCAR racing tracks.
In addition, the area around the speedway is home to many of the NASCAR owners, their teams, fabrication shops and car shops. Team shops employ highly trained technical staffs at good wages, and NASCAR itself brings in hundreds of thousands of tourists each year, with possibly millions of dollars spent in the region.
However, that does not mean that the county sits on easy street. The state of North Carolina has an unemployment rate of 11 percent. Yet, in Cabarrus County, Cox said that unemployment figures are going to sail through the 12 percent mark and hit a high of possibly 13 percent in the near future.
When a company called Pillowtex closed in 2003, more than 4,800 people in North Carolina lost their jobs, primarily in Cabarrus, Rowan and Rockingham counties. It was the largest mass layoff in North Carolina's history.
Cabarrus County's third-largest employer, Philip Morris, had announced that they would shut down the production plant there in the year 2010. However, they later reneged on that timeline and actually closed down the plant the first of August this year, costing the area approximately 2,500 good-paying jobs.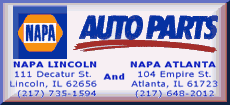 Snyder said that in his conversations with Cox, it has been pointed out that based on population, the job losses in Cabarrus County are comparable to what Logan County will experience if and when Gov. Quinn mandates layoffs at Lincoln Correctional Center and Logan Correctional Center.
In addition, the Cabarrus County Board in its 2009-2010 budget estimates a shortfall in revenues of around $12,000,000.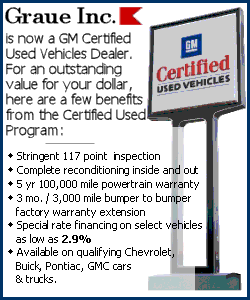 Snyder says that he feels like even though there are marked differences between Cabarrus County, its county seat and Lincoln as the Logan County seat, there are also some strong similarities in what the two areas are experiencing.
Referring to Cox, the mayor said, "He has a lot, I think, he can share with us in terms of not only how to go about attracting outside business, but also how to weather some of the difficult days ahead of us."
Identifying priorities and setting goals
The upcoming Saturday morning meeting is scheduled to commence at 8 and end around noon. It will be in the Alumni Room in the student center at Lincoln College.
The meeting will be an interactive session, somewhat similar to the CEDS meetings that the economic development partnership hosted in Lincoln and throughout the county this spring.
The primary difference between this meeting and the CEDS is going to involve taking a hard look at specific priorities. "We're going to try and pull it up a level," Snyder said. "For example, we may set a goal, such as in the next three years we're going to get Fifth Street Road taken care of."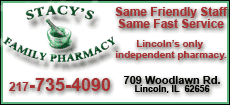 He added that Cox has advised him that as they identify the priorities for the city, they don't want to come up with so many that everyone is overwhelmed. Cox recommends that the city come up with their top two or three priorities and set goals that can be reached on the short term of perhaps three to four years.
Snyder added: "I would hope that these results would be the lens from which the city council looks to the future. Hopefully we can come out of this with a focus and some discipline to pursue specific areas and identify a plan of action for each priority."
[By NILA SMITH]
Past related articles
Information regarding John Cox and Cabarrus County, N.C.