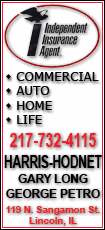 Once the Economic Development Summit is over, what's the next step?
Snyder said that once the summit is completed and the city has its priorities set, the next step is going to be to form an Economic Development Committee.
That committee would then work toward achieving the goals set through the summit.
However, in looking to form that committee, Snyder said there is another issue that needs to be addressed regarding the city committees in general.
He explained: "Our 10 committees were basically established in the '60s, and I'm sure they worked well in the '60s, but I would like to refocus our committee work to make it more focused on the realities and situations we're confronted with in the 21st century."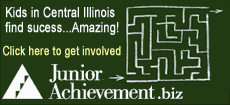 Currently there are 10 council members, two from each ward, and each one is assigned to chair a committee.
Snyder said, though, that he feels some of the committees are perhaps too individualized and could be combined, therefore making room to add new committees, such as for economic development.
He cites as an example that there is one committee for the police department and another for the fire department. He wonders if those two could be combined.
Another he noted was the Sanitation Committee, which currently addresses issues with dogs, cats and the Logan County Solid Waste Management group, and he wonders if that committee could be merged with some other.
He also said that there is a gap where the building and safety office is concerned. Streets, wastewater, police and fire department heads each have their own committee that they report to and work with, but there is no specific committee for the building and safety officer.
Snyder said that taking a hard look at the committee structure, with input from the council, is something that he has on his to-do list, and he hopes that before committees are appointed for next year, there will be some restructuring.
He summed it up by saying, "If we're going to have 10 committees, I'd like for them to be 10 areas that we really want to tackle as a city together."
The balancing act
Snyder is a husband, father, full-time vice president and now the mayor of Lincoln, and as such, fitting everything that is necessary into a 24-hour day is somewhat of a balancing act. He also is a Lincoln Rotarian.
His wife, Beth, is a first-grade teacher at Washington-Monroe School. They have two daughters, Hannah and Haley.
Hannah, a college junior majoring in international business, is currently studying abroad in Argentina but will return to the States in November, and Haley is a high school junior active in the marching band.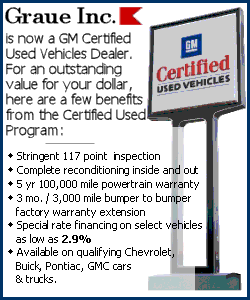 Snyder says that currently they are involved in the band boosters, are active members of the Lincoln Christian Church and help in the Together for Lincoln projects. The mayor is also a Rotary member.
He says that in the past he has had greater involvement in local organizations, but for now, he wants to focus his time and efforts on the mayoral position as well as his family and job at the university.
He adds that, yes, he feels like he is compromising some on time spent with family, but the daughters are becoming more independent of their parents, and it seems to be working.
The Snyders do make a point every year of spending a couple of weeks at their cabin in Minnesota, where they devote the time solely to being a family together, leaving behind the hustle and bustle of everything else in their lives.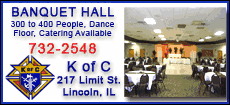 He says that he is also compromising some time at the university, but that they have been very gracious about it and very supportive of his new role as mayor.
During the summer months the school went to a four-day week, with everyone off on Fridays. That schedule made his City Hall office hours easy to achieve, Snyder said. Now that school is back in session, he is looking to find set times when he is at City Hall. He says that it may work out that he is there in the morning one day a week and in the afternoon another.
He feels that having a consistent presence at City Hall is important. "I want to have it so that people know when I am here and available to them," he said. But he added, "I also squeeze in other meetings as needed: for example, two this morning. And, I am also here once a day every day to check messages and mail."
Can you hear me now?
The mayor said that since being sworn in he has gotten several calls from constituents, both at home and at City Hall. He says he has noticed that when they leave messages and he calls them back, they seem to be shocked, but he added, "I'll call anyone back. I think most people just want to be heard."
He concluded by saying: "I'm the kind of person who really wants to help people and fix their problems if I can, and it's frustrating to me when I can't. But I've found that when I explain that to folks, they really do understand. I'd like to take care of everybody's problems, and if we can, I want us to do that."
[By NILA SMITH]
Part 1 of series: