According to police reports, the child's mother, Jody Alberts, took her son to the emergency room of Abraham Lincoln Memorial Hospital on the morning of Aug. 23. He was then transported to Children's Hospital of Illinois in Peoria, where he later died.

A coroner's investigation found the cause of death to be blunt force trauma to the head

On Aug. 27 Cline was located in Bloomington with family members, arrested and brought back to Lincoln.

In a Sept. 1 hearing, Cline was told by Judge Thomas M. Harris Jr. that he would be facing two counts of murder.

However, according to Assistant State's Attorney Jonathan Wright, Cline appeared before a grand jury on Monday, and the charges were revised to one count of first-degree murder, which carries a of sentence of 20 years up to natural life imprisonment.

When asked about the original two-count charges from the Sept. 1 hearing, Wright said, "The two-count information has been dismissed and we are proceeding on the single count of first-degree murder."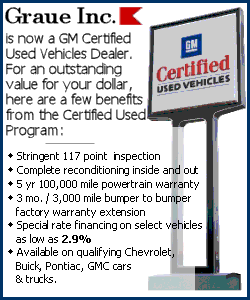 On Tuesday morning Cline and his attorneys appeared before Harris and heard the revised charges. At that time, Cline offered a plea of not guilty.
The case has been placed on the December docket for jury trial.
According to Wright, there is nothing to prohibit Cline from seeking and pleading guilty to lesser charges between now and December, but at the moment his attorneys have given no indication that they will do so.
Cline is currently in the Logan County Jail on a $5,000,000 bond.
[By NILA SMITH]
Related reports