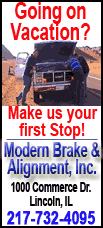 Cox explained the exercise of identifying opportunities: "Given that this is what we have -- and if we are selling our community to someone that is not from around here and has never been here, and we'd say, 'You ought to come to Lincoln because these are our strengths: We've got great education, great transportation, we're walkable and all that' -- these are our strengths, but what are our opportunities? They are not necessarily based on our strengths, but what do you think the economic opportunities for Lincoln and Logan County are?"

As the tables compiled their answers and shared them with the group as a whole, there were again similar answers in that all agreed that there are economic development opportunities in LDC, tourism and broadband technology.

Others maintained that expanding the airport would help boost economic growth, as would completion of the Fifth Street Road project.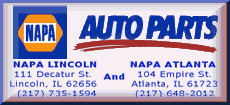 Also on the list was the completion of a bike trail through the county, developing an industrial park on the city's north side, and looking to attract warehouse and distribution centers.
Wind technology stayed in the foreground on this list, but with a slightly new twist, as Hake said that her group wondered about the potential for warehousing and distribution facilities.
Earlier in the meeting Cox had spoken to the group about living work space. He had said that downtowns thrive when people live there.
Hake had spoke about her time living in Champaign and the resurgence of the downtown area that she witnessed. The discussion led to eateries with sidewalk dining and a diversification of the available markets in the area.
As the three tables worked on their lists, all agreed that there needed to be a resurgence of the downtown Lincoln area. Some were in favor of trying to encourage the living work space component, while others in their individual groups discussed how difficult it would be in some of Lincoln's old buildings to make them into loftlike spaces that would attract young residents.
Talking on young residents turned the conversations to the students of the area colleges, and how to make them feel welcome and get them involved in the community.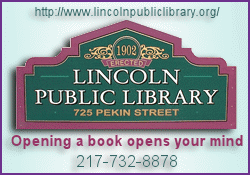 Hamm, speaking for his table, said that the college students offered a huge opportunity for economic growth, but the problem was how to capture them.
The group said that perhaps this could be achieved by getting them involved in the community.
Carlton agreed, saying, "College students are one of our greatest opportunities, if we can engage them now and get them to start their businesses now instead of waiting. But there are issues that we need to address about our whole perception on diversity."
He went on, "We are perceived as very un-diverse and unfriendly, and perception is reality to them. And we need to face this and deal with it."
Horn said that the chamber does do things to make the students feel welcome in Lincoln, and Cox asked if they do a back-to-school bag. Patel spoke up and said students do receive a gift that includes coupons for use in local business and information about what is available to them.
Hake also said that at Lincoln College there is an involvement fair that the chamber is invited to. She said that most of the students probably come for the free stuff that is given away, but they do at least see faces from local businesses, and it makes them feel more welcome when they go into area stores.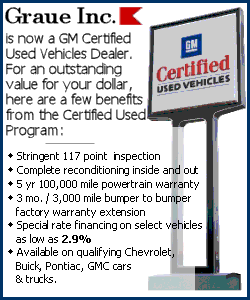 Dealing with keeping our college graduates eventually worked its way back to issues of housing. Elam, who came to Lincoln as a student and stayed, told the group: "I lived downtown in one of the upper levels, and I got involved with some of the business owners in the area. I think if we can promote living in town, getting them off campus and interacting with the people who are doing things in town, that can promote excitement about the community."
But Crystal Alley spoke up and said that the problem with that is that students cannot afford off-campus housing.
Hake added to her statement as she said, "Or anyone, to be honest."
Referring to an earlier list where housing was listed as a strength of the city, Hake continued: "The only question I would have had is when you listed housing. We saw that as one of our faults. Rental property is either $1,500 a month, or (at) $500 a month they are questionable. Some of them I wouldn't let my dog live there. So we do have a small housing issue, especially for college students."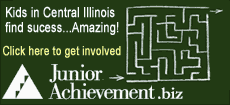 Smiley then shared with the group some information that up until now he had only shared with the mayor. "We have a development group out of Chicago that is going after some federal grants for senior housing that would be independent living, not assisted living," he said. "In addition, there is another group out of Bloomington looking to develop an apartment complex, or redevelop a couple of buildings and convert them into apartments, so we are getting at least some indication from developers that there is a niche here in Lincoln. And as soon as we get one of these to pop, I think that will spur on other competition."
Earlier in the day Cox had spoke on drawing folks in from out of town, saying that he and his family have visited Lincoln in the past. He added: "You want folks like us. We come to town, give you our money and leave, taking our kids with us. You don't have to build new schools or buy more buses."
[By NILA SMITH]
Contact information and Web sites