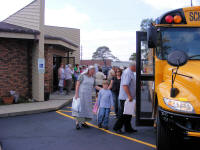 Enough people signed up for the Fall Farm Tour this year to take two busloads around the county Sunday afternoon.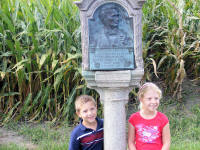 This marker denotes part of the circuit that Abe traveled while in Logan County. The young man is actually standing in Logan County, while the young girl is standing in Tazewell County.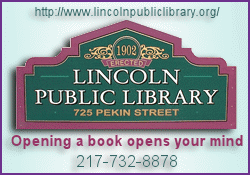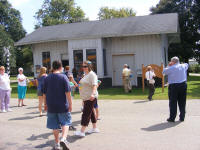 People were able to get out and visit this old library in Hartsburg as well as enjoy refreshments.
Bethel is a well-preserved one- room schoolhouse that is actually located in the heart of the Rail Splitter Wind Farm.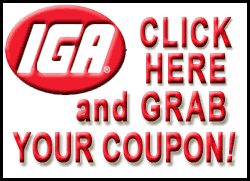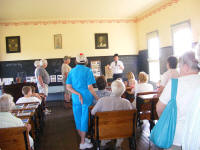 The school was equipped with old photos, period furnishings and
storytelling that made history come alive. There is even a "dunce" hat and chair located behind the gentleman in the black hat in the upper right-hand corner of this photo.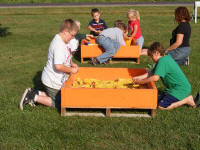 Probably the highlight for many on the tour was the last stop at Gail's Pumpkin Patch. There were great pumpkins, apples, train rides, mazes, corn games, and even Paul Gleason was there to recount days gone by.