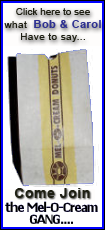 In morning trading in Europe, Britain's FTSE 100 was 0.9 percent higher at 5,177.75, Germany's DAX rose 1.1 percent to 5,731.85 and France's CAC 40 added 0.9 percent to 3,847.97.
Asian stocks closed higher, although trade was thin with Japan and a couple other countries' bourses closed for holidays.
European stocks were also buoyed by financials, energy stocks that advanced on the back of higher oil prices, and rising U.S. market futures. However, investors remained somewhat cautious ahead of a two-day Federal Reserve meeting which starts Tuesday.
The Asian Development Bank raised its growth estimates for much of the region -- including heavyweights China and India -- but warned against exiting from stimulus efforts too quickly.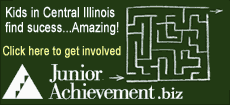 Investors have been piling into Asian equities this year as easy money made available by monetary loosening around the world flows toward regions with stronger growth prospects.
"The Asian region has proven more resilient than earlier thought," said ADB chief economist Jong-Wha Lee as the Manila-based bank issued a report on developing Asian economies.
"There's been quite a good reaction to the Asian Development Bank forecast that Asian development is looking good," said Stephen Pope, chief global market analyst at Cantor Fitzgerald. He added that the ADB's warning not to end stimulus measures too quickly underlined "what many politicians are saying -- it's too early to pull out."
Pope said shares in companies that rely on consumer spending and economic conditions "are taking us higher because they can feed into that ongoing Asian demand."
This week, investors will watch closely what the Fed has to say about the economy and the scale of the recovery after its meeting wraps up Wednesday. The Fed is widely expected to leave rock-bottom interest rates unchanged, though investors will be looking for clues in the central bank's statement about when hikes might start.
Also toward the end of the week, markets will be focusing on the Group of 20 meeting of the world's leading economies on Thursday and Friday in Pittsburgh. Investors in Germany will turn their attention to Sunday's national election.