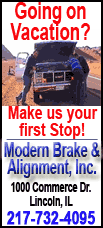 The Government of Singapore Investment Corp. said Tuesday its Citigroup stake jumped above 9 percent this month when it exchanged $6.88 billion of convertible preferred stock for common stock. Other private investors and the U.S. government made similar exchanges at the same time.
GIC, the larger of Singapore's two sovereign wealth funds, said it sold Citigroup shares on the market following the exchange, reducing its stake to under 5 percent.
"This was the level GIC had intended when it invested in Citigroup through the convertible security. A stake below 5 percent reflects GIC's goals and desire to be a portfolio investor," it said in a statement.
"GIC will continue its investment in Citigroup as we are confident of its long-term prospects," GIC said.
GIC made a $3.2 billion profit in the share conversion and realized half of that through its share sale, said Chief Investment Officer Ng Kok Song. The conversion price for the preferred stock was $3.25 a share.
___
On the Net:
Citigroup Inc.: http://www.citi.com/
Government of Singapore Investment Corp.: http://www.gic.com.cn/