On 9/21/09 at approximately 4:26 pm, Logan Dispatch received a 911 call of a possible shooting at 1571 2150th Avenue in Beason, Illinois.
Logan County Sheriff's Deputies and Illinois State Police Troopers responded to the scene along with Logan County Paramedics and Beason Rural Fire Protection EMS personnel.
Upon arrival at the scene, five members of the Raymond Gee family were found deceased in the residence. Their names are:
Raymond "Rick" Gee – approximately 46 years of age
Ruth Gee – approximately 39 years of age
Justina Constant – approximately 16 years of age
Dillen Constant – approximately 14 years of age
Austin Gee – approximately 11 years of age
Illinois State Police Crime Scene Investigators, along with Illinois State Police Investigations Agents, Logan County Sheriff's Office Detectives and deputies, and officers from Lincoln Police Department were on scene throughout the night, processing the scene for evidence and conducting numerous interviews.
All of the bodies have been removed from the residence and transported to Peoria for autopsies which are occurring today. The cause of death will be determined at the autopsy.
Leads have been developed and each are being vigorously pursued.
I am also asking anyone that may know anything about this crime to immediately call the Logan County Sheriff's Office at 217-732-4159.
This was a brutal homicide against an entire family. We are determined to identify and arrest those responsible.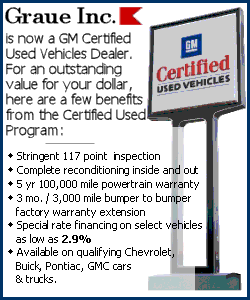 In conclusion to a news conference Tuesday morning, Sheriff Nichols responded to a few questions:
A possible survivor is a 3-year-old girl who is in the hospital in Peoria. There were no other family members known to be living at that residence.
He would not comment on the cause of the death of any of the victims, saying that he would wait for autopsy results.
Asked if the suspect poses a threat to the community or any other family members, the sheriff responded:
At this point in time since we don't have the suspect in custody, I want people to be cautious. Instead of leaving their door open at night, lock their door. Until we find this person, we would consider this person to be dangerous.
[News release; LDN]