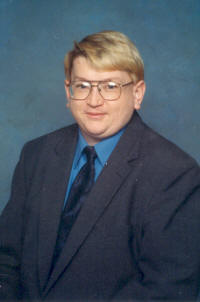 Rodney Schleder

Send a link to a friend
[September 21, 2009] Rodney L. Schleder, 50, of Lincoln, formerly of Springfield, went to the arms of his beloved Lord at 11:13 p.m. Sunday, Sept. 20, 2009, at The Christian Village.
Visitation will be private, for the family.
His graveside service will be at 2 p.m. Wednesday at Hartsburg Union Cemetery, Hartsburg.
A memorial to his life will be on Saturday at 1 p.m. at Last Day Discipleship Church in Springfield. The minister is Pastor Rick Mulkins.
Arrangements are by Fricke-Calvert-Schrader Funeral Home in Lincoln.
Mr. Schleder moved to Springfield after high school and worked for House of Antiques for 25 years.
He was born Nov. 28, 1958, in Lincoln.
He is survived by his mother, Patricia Barr Jones of Lincoln; his father, Ronald H. Schleder of Hartsburg; four brothers, Jeff Jones of Lincoln, Rick Schleder of Hartsburg, Jeff Schleder of Lincoln and Brad Schleder of Hartsburg; four sisters, Teri Hanner of Elkhart, Lija Frye of Lincoln, Lisa Fink of Burton View and Tami Paulis of Union; and several aunts, uncles, nieces and nephews.
He was preceded in death by his maternal and paternal grandparents.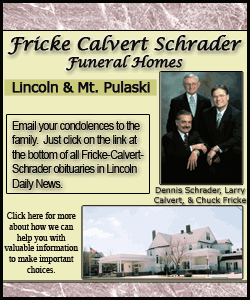 He was a member of the Last Day Discipleship Church of Springfield.
In lieu of flowers, memorials may be made to the American Diabetes Association or Special Olympics.
Click here to send a note of condolence to the Schleder family.