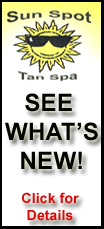 Woods is making his return to competitive golf next week at the Masters after months of seclusion following revelations that he cheated on his wife.
Couples said he'll avoid asking Woods about his personal life.
"This is not going to be questions and answers," said Couples, playing in the Houston Open this week. "It's going to be strictly golf. I play a lot with him at Augusta, so this is not unusual."
Couples said he would be playing in a foursome with Woods, though he did not know who the other two golfers would be. Couples said he's curious to see how fans will react to seeing Woods on the course again.
"I'm looking forward to it, for sure, just because he hasn't played," Couples said. "I want to see the reaction and how good he's hitting it."
Couples wasn't sure what time the practice round would begin. Woods has a news conference scheduled for 2 p.m. that day.