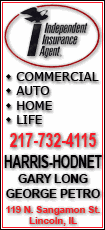 "When I hear him say that, I don't think it's dreaming," said the school's president, the Rev. Donald J. Harrington. "I think it's quite possible and I would even say probable that in a year or two that's where we'll be."
It would be the first time since 2002 for a program that balances between the high expectations of history and the low points of recent years. Into that steps Lavin, who was formally introduced at an on-campus news conference Wednesday after seven years out of coaching. Lavin has been an ESPN analyst since UCLA fired him in 2003.
The Red Storm return all five starters and 94 percent of their scoring from a squad that went 17-16 and lost in the first round of the NIT. They were in the game in the final minutes on the road against Georgetown and Pittsburgh; led at halftime against West Virginia, Villanova and Louisville; twice lost to Marquette by two points.
"If those five or six games are won, then they're in the NCAA tournament and I'm not talking to you today," Lavin said
Instead, he's talking to one of his mentors, former Purdue coach Gene Keady, about joining him on the St. John's staff in an advisory role. Keady, who retired in 2005, gave Lavin his first coaching job in 1988.
"He was all ears," Lavin said, noting that Keady is a "huge" Yankees fan.
Lavin planned to sit with Keady in the stands at Saturday's NCAA semifinal game in Indianapolis.
"He'd be such an asset to have around our staff, around our kids, to have him on the bench," Lavin said.
Lavin wasn't ready to name names as far as the rest of his staff, saying he wanted to follow the protocol of contacting the current employers of the coaches on his list.
Lavin went 145-78 in seven seasons at UCLA, reaching the NCAA tournament's round of 16 five times. The Bruins made the final eight in 1997, his first season. He was fired after going 10-19, his only losing record and the school's first in 55 years.