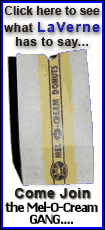 Berkman had arthroscopic surgery on March 13 after the knee swelled in the first days of spring training. The team initially said Berkman would miss two to four weeks.
The 34-year-old All-Star, in the last year of his contract, has had knee problems before. He had arthroscopic surgery on the left knee in 1999 and had surgery following the 2004 season on his right knee after tearing his anterior cruciate ligament.
The Astros also placed right-handed pitchers Alberto Arias and Yorman Bazardo on the disabled list with shoulder injuries.