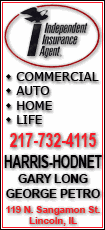 Els is among the big names in a star-studded field at the Houston Open, an event that's embraced its niche as the run-up to next week's Masters.
The Big Easy has ended a two-year victory drought with wins at Doral and Bay Hill. He can become the first player to win three straight starts since Woods won five in a row in 2008.
But Els isn't comfortable with his swing after nearly letting last week's win at Bay Hill slip away. He led by five shots with six holes left on Sunday, then hit two shots into the water. Rain forced a suspension, and Els had to return on Monday to make four tense pars and win.
He said his alignment is "out of whack" and he's working with swing coach Butch Harmon this week to iron out the kinks leading up to the Masters.
"I've been working on that a little bit the last couple of days and I'd just like to have it under pressure," Els said. "Obviously, next week, you've got to do everything right under the biggest pressure you're ever going to find."
Els considered skipping this week's event and going home to rest and practice on his own schedule. He tied for 14th last year and felt like the competition would serve him better before next week.
"I think it's probably a better idea to play golf this week," he said.
The only player riding a better streak than Els into Houston is Fred Couples, who's won his last three starts on the Champions Tour.
The University of Houston product will draw huge galleries this week and he's rejuvenated by his success on the senior circuit this year. It's enough to make himself believe he has a chance at Augusta National, No. 1 on his list of favorite courses.
"When I go there, I get very jacked up," Couples said. "I'm not going there as one of the favorites, but I'm going into my favorite place and playing well. If I can get there and go Thursday and Friday, you know then, with this confidence, I should be able to play well Saturday and Sunday."
Mickelson is another one of 30 players in Houston who's already qualified for the Masters. Mickelson is seeking his first win of the year, but like Els, he's more focused on fine-tuning his game for the season's first major.