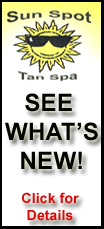 A statue of Williams -- a Hall of Fame outfielder and the best left-handed hitter in team history -- will be unveiled at Wrigley Field in a Sept. 7 ceremony.
"It's one of the greatest tributes; you don't expect that," Williams said Wednesday. "It's great for me and it's great for the family. The kids, the grandkids, the great-great grandkids will go see it ... and it will be there forever."
The decision to honor Williams with a statue was one of the first moves by new owner Tom Ricketts, a lifelong Cubs fan who made the announcement at a team function Tuesday night.
It has not yet been determined where the statue will be placed. The location could be temporary until the area outside the ballpark is done being refurbished.
Ernie Banks is the only other ballplayer to be so honored by the Cubs. There also is a statue of broadcaster Harry Caray outside of Wrigley.
Williams batted .290 with 1,475 RBIs during his 18-year career. He hit 392 of his 426 homers as a member of the Cubs from 1959 to 1974. Since ending his career in 1976 with the Oakland A's, he has served the Cubs in a variety of capacities: hitting coach, bench coach, first-base coach and special assistant to the president. He has been senior adviser since 2001.
GM Jim Hendry's voice cracked as he spoke of his respect and appreciation for Williams.