The Tar Heels fell short in their attempt to grab a somewhat dubious piece of college basketball history. A victory Thursday night would have made them the first team to follow up an NCAA national championship with a NIT crown the next year.
With officials discussing expanding the NCAA tournament to 96 teams as soon as next year, this could be the last NIT, an event with a rich history that dates to 1938.
NCAA vice president Greg Shaheen said Thursday no decision has been made about the future of the postseason NIT, which is operated independently by the NCAA.
"Might be a fitting way to end it, for us to win it," Gregory said.
How down-and-out were these Tar Heels heading into the postseason? When the 32-team NIT draw was announced, they opened at 35-1 odds to win the title.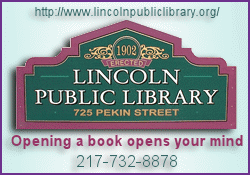 And while Dayton has been a regular in this event, it was strange to see North Carolina on the college basketball undercard this time of year. One of the sport's true heavyweights, the Tar Heels own five NCAA national championships, including an 89-72 victory over Michigan State in last year's title game.
Tom Izzo and the Spartans are back in the Final Four, set to play Butler in Indianapolis on Saturday. North Carolina was left to chase a consolation prize following a 16-16 regular season wrecked by injuries, leaky defense and a string of embarrassing losses.
The blue bloods from Tobacco Road still have one NIT title, which came in 1971.
Every time North Carolina got close in the second half, Dayton had a response.
Tar Heels guard Marcus Ginyard missed a contested layup that could have tied it at 59, and Paul Williams hit one of his four 3s on the other end with 7:46 left.
A 3-pointer by Graves cut UNC's deficit to 67-63 with 3:37 remaining, but Chris Johnson countered with a 3 of his own and a follow-up dunk to put Dayton up by nine with 2:50 to go.
North Carolina, which committed 15 turnovers, never got closer than five the rest of the way.
"Our guys played with great toughness and desire," Gregory said. "We answered everything they threw at us."
This was Dayton's 22nd appearance in the NIT, second only to St. John's (27). The Flyers also won it in 1962.