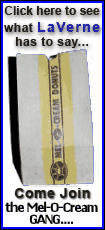 If they could make the shirts in Duke, Butler and Michigan State colors, too, they might have a best seller.
Hard-nosed, stingy defense, combined with a few flying elbows and some well-timed rebounds, is what got this year's Final Four teams to Indianapolis.
Expect baskets to come at a premium and bruises to be in abundance when Michigan State plays Butler and West Virginia faces Duke in the national semifinals Saturday.
"It's not going to be about fast breaking and beating you in transition," Mountaineers guard Da'Sean Butler said. "If we're doing what we do, it's playing 'D,' rebounding, playing a rugged style that no one wants to watch. We usually win when we do those things."
Each team has its own spin on the defense-first philosophy. All, however, find themselves in the same place -- two grind-it-out wins away from holding the trophy.
The Mountaineers (31-6) got this far in part by urging coach Bob Huggins to bring back the 1-3-1 zone trap that his predecessor, John Beilein, used with success.
Hard to argue with the results. West Virginia hasn't lost since Feb. 22. In the East Regional final, Kentucky missed its first 20 3-pointers in a 73-66 loss to the Mountaineers.
"We know how we need to play to win," said Huggins, who has a slightly different take on the T-shirts. "We've got to play to our strengths rather than show everyone all the things we can't do."
Duke is thinking along those same lines.
The thought of Grant Hill or Christian Laettner having an 0-for-10 night and the Blue Devils still winning doesn't really fit into the typical Duke paradigm.
But against Baylor last weekend, Kyle Singler did that. Singler finished with five points -- 12 below his average -- while spending most of his energy trying to slow down LaceDarius Dunn. In the second round against Cal, Duke's Jon Scheyer -- the Final Four's most prolific scorer at 18.2 points a game -- went 1 for 11.
The Blue Devils (33-5), the only No. 1 seed at this year's Final Four, won both, thanks largely to a defense anchored by 7-foot-1 center Brian Zoubek and five more players at 6-8 or taller, including Singler. Duke outrebounded teams 560-443 on the offensive glass this season.
"Our team totally wants to rebound and play defense," Duke coach Mike Krzyzewski said. "It's much different than some Duke teams of the past. But they've accepted what they are, which is good, and they've tried to become better at who they are."
On the other side of the bracket, Raymar Morgan of Michigan State said he fully expects a game played in the 50s or 60s. (The over-under in Vegas is 126.)
Michigan State is, as many will recall, a team known to practice in football pads to gear up for the grind of the Big Ten.