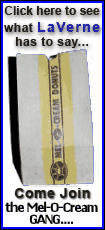 Then he heard his mother scream.
The line drive improbably struck Wanda Wilson, Span's mother, who had only moments before arrived in her seat, frightening everyone involved and prompting Span to renew his call to extend the netting that protects fans from hard-hit foul balls.
"It's just a bad situation," Span said. "It's just surprising that no one has gotten seriously hurt to this point. I definitely do think that they should have nets going further, you know, as far as the dugout."
The odds that a ball off Span's bat would hit his own mother are slim. The odds that any fan could be seriously injured are much greater.
Winthrop University professors Robert Gorman and David Weeks have gone back and documented 52 deaths from foul balls hit into the stands -- from Little League to the majors -- in the United States, continuing the research from their book "Death At The Ballpark."
"It's amazing to me that there aren't more, to be honest," Gorman said Thursday, a day after the Span accident.
At most major league parks the netting that protects fans from foul balls covers the backstop behind the catcher, but stops before each dugout. It's that way at most of the smaller, cozier minor league facilities as well, where fans sit even closer to the action. Same thing in spring training, too.
"It's kind of a dangerous spot," Yankees pitcher Phil Hughes said. "I think they should move the net all the way to the dugout because you can get those foul balls like that."
Foul balls can zing off a bat at more than 100 mph, Gorman said. Even if the fan is paying attention, that's not much time to duck or get out of the way. And for the fan who is glancing at a scorecard, a cell phone, or has his or her hands full with a hot dog, forget about it.
"It's hard to pay attention to every single pitch," Span said. "Sometimes you're coming down from the concession stand and whatever and boom! All of a sudden, that quick, the ball is coming at you. You can't control that."
Just ask his mom.
"We had just gotten there. It happened so fast, you couldn't do anything," she said. "I was kind of in awe. But God is good, I'm OK."
Wilson received some medical attention on the scene and returned to her seat later in the inning with nothing more than a sore chest.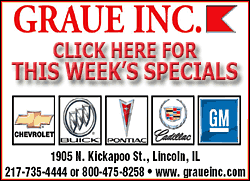 "I guess if it got up on the (collar)bone or the shoulder blade or something, the trainer said it could have shattered it," Twins pitching coach Rick Anderson said.
Others haven't been so fortunate.
In 1970, a foul ball off the bat of the Dodgers' Manny Mota killed a 14-year-old boy in Los Angeles. That was the only death from a foul ball in the majors, according to research by Gorman and Weeks.
Susan Rhodes' jaw was broken after a shattered bat from Rockies first baseman Todd Helton struck her in the face at a Dodgers game in 2008.
During a nationally televised game at Fenway Park in 1982, a 4-year-old boy sitting next to the Boston dugout was hit in the face by a line drive. Red Sox star Jim Rice sprung from the dugout, went into the stands and carried the bloody child to an ambulance. The future Hall of Famer's action likely saved the young fan's life.