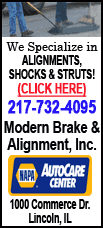 The 34-year-old became expendable after the Cardinals signed Felipe Lopez. Lugo was acquired from Boston last July 22 in the controversial trade that sent Chris Duncan -- son of Cardinals pitching coach Dave Duncan -- to the Red Sox.
Baltimore will pay just the $400,000 minimum. At the time of last summer's trade, Boston agreed to pay $8.6 million of Lugo's $9 million salary this year.
Lugo hit .277 with two homers and 13 RBIs for the Cardinals last season and had a .286 average with one homer and three RBIs in 33 spring training at-bats.