Andre Miller scored 24 points to lead Portland, which had won its previous four games, including a victory over New York on Wednesday that clinched a playoff spot for the Trail Blazers.
Martell Webster added 17 points and LaMarcus Aldridge had 16 for the Blazers, who lost for the 13th time in their last 14 games in Denver. Portland's only win in that span came on Dec. 16, 2007.
Brandon Roy's 3-pointer with 3:31 left in the third quarter pulled the Trail Blazers, who trailed by one at the break, to 74-72. But the Nuggets scored 13 of the next 17 points, capped by Billups' 3-pointer, to take an 87-76 lead into the final period.
With Anthony beginning the fourth with successive baskets, the second followed by a free throw to complete a three-point play, the Nuggets built a 92-78 cushion with 9:23 remaining, their biggest lead to that point. The Trail Blazers pulled to 94-86 on a pair of free throws by Roy with 6:32 left before the Nuggets pulled away again.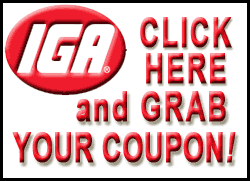 Leading 27-24 after the first quarter, Denver opened a 44-35 lead midway through the second with a 17-5 flurry fueled by a series of highlight reel baskets by J.R. Smith. The Nuggets' sixth man had eight of his 15 points in the run, including a rim-shaking dunk off Anthony Carter's alley-oop pass and a three-point play that began when he muscled in a driving reverse layup with Jerryd Bayless draped around him.