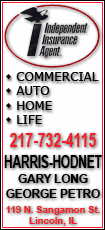 Dirk Nowitzki scored 24 points for the Mavericks, whose three-game winning streak ended. Jason Terry and J.J. Barea had 16 points apiece for Dallas.
The Mavericks were 95-85 winners at Orlando on Feb. 19 in the only other meeting between the league powers this season. The Magic connected on only 4 of 25 from beyond the arc in that loss.
Orlando's long-range shooters were far more accurate in Thursday's rematch, getting off to a fast start by hitting 4 of their first 7 from 3-point territory.
Nowitzki scored 12 third-quarter points, but the rest of the Mavericks could manage only eight more as Orlando raced to a 72-56 lead entering the final quarter.
Dallas pulled to 91-82 on a basket by Barea with 1:14 left, but the Mavericks couldn't get any closer.
The Magic went 8 for 13 from long range in the first half to build a 43-36 lead at the break. Pietrus gave the Magic a lift in the second, scoring 13 of his team's first 14 points in the quarter.