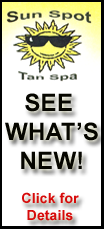 With their 60th win, the Cavaliers moved within one victory - or a loss by the Los Angeles Lakers - of clinching the league's best record and home-court advantage throughout the playoffs.
Cleveland (60-16) became the ninth team to post back-to-back 60-win seasons. But while that's impressive and may look nice in the record book, the Cavaliers are chasing a title they seem more prepared than ever to go after.
Mo Williams scored 24 and J.J. Hickson added 16 rebounds for the Cavs, who trailed 76-74 before James scored nine points and Williams drained a 3-pointer during Cleveland's decisive spurt.
Josh Smith scored 20 and Jamal Crawford 17 for the Hawks, who went more than six minutes without a field goal in the fourth.
Cleveland won its 10th straight at home and improved to 34-4 this season at Quicken Loans Arena, which was at a playoff pitch throughout the game.
The Cavs dominated inside, but weren't able to put away the up-and-coming Hawks until their late flurry. Williams started it with a short jumper and James made a layup. After a steal, James knocked down one of his "heat-check" 3-pointers to make it 81-78.
After another misfire by the Hawks, Williams made his 3 and James dropped a jumper to give Cleveland an 86-76 lead.
James then got free for a spectacular, exclamation-point dunk and was bathed with chants of "M-V-P," an award he seems to have locked up with his finest season yet.
The Hawks, who were coming off a win at home over the Lakers, had been looking forward to this matchup.
Not only did they want to show the Cavs and a national TV audience that the win over L.A. was no fluke, but they wanted payback from a Dec. 30 loss in Cleveland that they felt was the result of a 24-second shot-clock malfunction. The Hawks filed a protest with the league that was turned down.