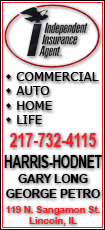 The New York Yankees third baseman was accompanied by lawyers James E. Sharp and Jay Reisinger. Details, including Rodriguez's denial, were disclosed by a person familiar with the meeting who spoke on condition of anonymity because no announcements were authorized.
The Canadian doctor, Anthony Galea, told The Associated Press last month that he only prescribed anti-inflammatories to Rodriguez. Galea said he treated the slugger after he had hip surgery in March 2009.
"It went well. I cooperated," Rodriguez said Friday at the Yankees' spring training complex in Tampa, Fla. "They were very happy."
Rodriguez was expected to first meet with federal agents about Galea, who faces four charges in Canada related to human growth hormone and Actovegin, before speaking with baseball officials.
The FBI in Buffalo, where the U.S. investigation into Galea is being spearheaded, had no comment.
Rodriguez and federal agents were supposed to meet March 26 in western New York, but the interview was called off by mutual consent. A-Rod refused Friday to discuss the federal probe.
"I'm not really allowed to get into any of that," Rodriguez said.
The Yankees are holding off on a meeting with Rodriguez about the matter until he has spoken with federal agents, said another person familiar with the situation, who also spoke on condition of anonymity because no statements were authorized.