Only three years into the job, he found a group of players, led by Da'Sean Butler, who buy into his mantra: "Do What We Do," and don't try to do too much.
"He came in and said, 'I'm going to turn you into my guys,'" Butler said. "He said, 'You're going to be guys who play hard, defend, rebound, things like that.'"
They are. As are Krzyzewski's players at Duke (33-5).
Since 2004, when the Blue Devils lost to Connecticut in the national semifinals, Krzyzewski has kept the talent coming in and won four ACC tournament and two regular-season titles. But during that span, Duke hadn't advanced past the NCAA regional semifinals until this year.
That, combined with the two national championships North Carolina has won in the same span, has certainly made it easier to criticize a program that already has its share of haters.
Naturally, job security is of no concern to Coach K, in his 30th year at Duke. He insists he's listened to very little of the critiquing outside of what the people in his own circles tell him. He says the only time he, or anyone, should feel pressure is when they're in over their head.
"I think pressure is when you're asked to do something you're not capable of doing," Krzyzewski said. "So you should train and be in a position where you're capable of doing what people ask of you. And if you're continually feeling pressure, you should probably try to do something you can do."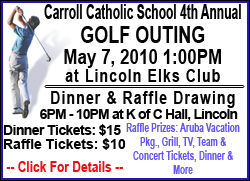 Duke has done it this year with a very un-Duke-like combination - one that includes lots of height, starting with 7-foot-1 Brian Zoubek, plenty of rebounding and defense and nary a superstar.
The program that gave us Grant Hill, Shane Battier, Christian Laettner, Jason Williams and dozens more NBA players has produced a 2010 team with pro talent, but no lottery picks - a team with players who can score and defend but nobody who dominates nightly.
The man who turned it into Final Four material: Krzyzewski, who insists he never let the criticism get to him.
"I think everyone feels pressure, but not the pressure from the outside," he said. "It's the pressure from within, to do as well as you think you can do."
Both coaches have helped their teams come close to, or reach, their potential this season. Now, they will meet in a matchup featuring two coaches who have ended droughts - long by Coach K's standards, nothing to worry about the way Huggins sees it.
"They say it balances out," Huggins said. "If it balances out, we should be in great shape - if the people who say that know what they're talking about."