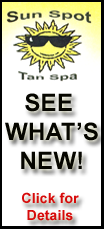 The 31-year-old Molder birdied four of the last seven holes on Friday for a 6-under 66 and a one-stroke lead at the Houston Open, the final event before the Masters next week at Augusta National. He had a 9-under 135 total on Redstone's Tournament Course.
Molder had breakthrough season in 2009, with three top-10 finishes, and he has three more top 10s already this year. Molder has focused on playing within himself since watching Gay closely in Memphis last summer.
"He knows what he does well, and he did that," Molder said. "And that's the biggest difference in the last two or three years for me. To kind of keep improving is to really grab hold of what am I good at."
Molder made short birdie putts on 12 and 13, then chipped in on the par-5 15th. He rolled in a 33-foot putt on 17 to take the outright lead, again putting himself in position to chase that elusive first title.
"The more recent it's been, the more comfortable you are," Molder said. "When you're nervous, it's a good thing. Dealing with playing and expectations and trying to get committed out there and all these kinds of things - you just have to be there to learn it and go through it. It's a process."
First-round co-leader Cameron Percy (69) and fellow PGA Tour rookie Alex Prugh (66) were tied for second, and Lee Westwood (68), Anthony Kim (69), Joe Ogilvie (67) and Kevin Stadler (70) were 7 under after another windy day.
Percy and Prugh, like Molder, are also seeking their first wins.
The most notable distinction of Percy's career so far is that he's the last man to play a competitive round with Tiger Woods. He was paired with Woods on the final day of the Australian Masters on Nov. 15.
"All my friends think they're going to win a trivia contest in about 10 years or something," Percy said.
Percy is fortunate to even be playing in Houston. He was the first alternate on Monday and entered in a qualifier at nearby Cypresswood, thinking he was going to have to play his way in. He was standing on the first tee on when got a phone message saying that he was in the field.