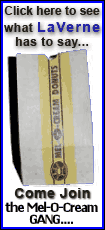 This week, however, the capital city is Butler territory. The Bulldogs are snarling traffic, turning replicas of their mascot's spiked collar into gameday couture and drawing a bigger crowd for Final Four practice than their fabled fieldhouse can hold.
It's the kind of lovefest Michigan State saw at last year's Final Four - and then some. Playing a mere 5.6 miles from their campus, the Bulldogs have brought what seems like the whole Hoosier state along for their first appearance on college basketball's biggest stage.
"My first thought was, 'How in the heck are we going to get to Lucas Oil Stadium?'" coach Brad Stevens said, when asked for his thoughts on the bus ride Friday through the busy downtown streets. "The cars were lined up, people were walking in the streets. It was fun to see Butler gear."
There's sure to be plenty of it Saturday, when the Bulldogs (32-4) play Michigan State (28-8) in the first national semifinal.
On paper, the home-field advantage would seem to be huge for Butler: the Bulldogs are the overwhelming fan favorite; a long red light on the trek from campus is the extent of your travel drama; and there's no need to scout out restaurants or practice sites.
But all that enthusiasm also make for a big headache, too. When the Spartans made it to last year's Final Four in recession-battered Detroit, 90 miles from campus, almost 10,000 fans showed up - for a pep rally at a suburban mall.
No school has won a Final Four in its hometown since 1975, when UCLA did it down the road from Westwood in San Diego.
"It comes with a lot of fun and excitement. But it also comes with distractions, as well," said Draymond Green, whose hometown of Saginaw, Mich., is two hours north of Detroit. "You know everyone. Everyone just wants to be around, from someone you knew in kindergarten to someone you just met last week.
"It's a big difference from just being in town for a regular-season game."
Now, the Spartans aren't blaming their shellacking by North Carolina in last year's title game on the distractions of being so close to home. Coach Tom Izzo jokes that he could have brought an All-Star team and still not made a run at the Tar Heels.
In fact, the Spartans fed off the crowd in their semifinal upset of Connecticut. Few states were hit worse by the economic crisis than Michigan, the heart of the U.S. auto industry, and Izzo made sure his players embraced their chance to lift a beleaguered state.