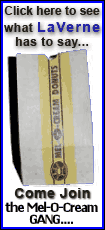 The four, who combined for 110 years of big league experience, have been replaced as crew chiefs by Brian Gorman, Tom Hallion, Jeff Kellogg and Jerry Layne.
Chuck Meriwether is on disability and won't be on the field, either.
Montague was the senior umpire at 34 seasons. Marsh and Reed worked 28 seasons and Reliford 20.
Marsh and Reliford become umpire supervisors in place of Rich Garcia, Marty Springstead and Jim McKean, the commissioner's office said Friday.
Major League Baseball hired four new umpires from Triple-A, all of whom had worked in the majors in recent seasons: Rob Drake, Chad Fairchild, James Hoye and Adrian Johnson.