He made his first All-Star team last year in his 17th major league season. He became the oldest first-time All-Star at 42.
But he struggled with injuries and was limited to just four starts after the break, finishing the season 11-5 with a 4.58 ERA. He was not on the Red Sox ALDS roster and had surgery to repair a herniated disc in his back after the season.
Wakefield will start the team's exhibition finale on Saturday against the Nationals in Washington, D.C. He is scheduled to make his season debut April 9 in Kansas City.
The Red Sox started the spring with six potential starting pitchers for the five-man rotation.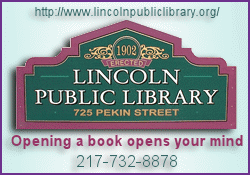 Appearing to be the odd man out, Wakefield stressed patience early on. His years of experience told him that not every pitcher makes it through spring training healthy. He was right.
He will be followed on Saturday by Daisuke Matsuzaka, whose spring has been slowed by back and neck ailments.
"You always want to end spring training healthy and go into the season ready to go," Wakefield said. "We'll see what happens from here."
Wakefield, who turns 44 in August, is not surprised by how good he feels now.
"I knew I'd feel this good," he said. "Not immediately, but I knew I'd feel this good maybe two to three weeks coming into spring training."
Feeling good, though, isn't his only objective.
"That's not my motivation to do well," he said. "Obviously, I want to try to win another World Series here. I know I'm older and close to the end of my career. But I also have goals. I want to get to 200 wins. And try to get 18 wins in the next two years, hopefully. That's kind of on the back burner. My main goal is to win another World Series. Last year was a little bitter after getting swept by Anaheim (in the ALDS). We'll see."