"We all have faith in ourselves," said Youkilis, who scored the go-ahead run on a passed ball in the seventh inning. "It's good to get a win opening night. It's good for the city. It's good for the fans. It's good for the players. It's good for everyone. ... But it's still just one game."
Yankees manager Joe Girardi had little doubt the Red Sox could hit.
"We expected them to score runs," he said. "We know they have a very good offensive team. You look at the guys they brought in."
The signings of outfielder Mike Cameron, third baseman Adrian Beltre and shortstop Marco Scutaro were part of what general manager Theo Epstein called the "run prevention" approach after a poor defensive season by the club. But that trio went a combined 5 for 9 with three RBIs.
"I think it's great for them because there's a lot of pressure here and it's good to see them get the hits out of the way," Youkilis said. "There's no doubt they're not just defensive (players) like everyone's saying. These guys can play."
Boston erased a 5-1 deficit against CC Sabathia in the first night opener in the history of 98-year-old Fenway Park.
"It fell definitely on my shoulders. I'm very disappointed," Sabathia said. "I had a pretty good lead and I was trying to throw the ball over the plate a little too much."
Jorge Posada and Curtis Granderson hit back-to-back homers off Josh Beckett to give the Yankees a 2-0 lead in the second. It was 7-5 in the bottom of the seventh when Scutaro singled and Pedroia tied it with an opening-day homer for the second straight season.
Youkilis then doubled with two outs, went to third on Damaso Marte's wild pitch and scored when the left-hander's high pitch bounced off Posada's glove.
"You don't really want to give them runs," Girardi said. "That's the last thing you want to do to a club like this."
Pedroia added an RBI single in the eighth.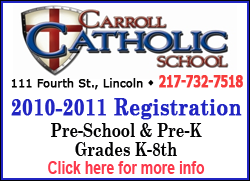 Hideki Okajima pitched a scoreless inning to get the win and Jonathan Papelbon worked the ninth for the save.
Chan Ho Park recorded just two outs while taking the loss in his Yankees debut. The right-hander was charged with three runs and three hits.
Former Red Sox ace Pedro Martinez got a warm greeting when he threw out the ceremonial first pitch.
The real starters didn't do as well.
Sabathia gave up five runs and six hits over 5 1-3 innings in his second poor opening-day start since he joined New York for a $161 million, seven-year contract.
Beckett allowed five runs and eight hits in 4 2-3 innings. It was the worst of five opening-day starts for the right-hander, who had allowed just four runs in 22 2-3 innings in his previous four.
The long-term contract extension he's expected to sign soon "never crossed my mind," Beckett said. "I never established my curveball, at least not for strikes."