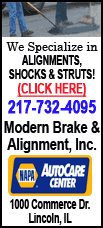 Duke could field an entire NBA team with its lottery picks. Butler is still waiting for its first. Duke's Mike Krzyzewski writes books about coaching. Butler's Brad Stevens reads them.
Yes, the teams playing for the national title Monday night would seem to be polar opposites.
Dig a little deeper, though, and basketball fans might see two programs that come from almost the same place. Though one hails from Tobacco Road and the other from Hoosier heartland, hoops is their common language.
Academics, too. Both are private institutions that don't let just anyone in the door.
As is the case at Duke, Butler graduates about 90 percent of its players. As is the case at Duke, there's more than mere lip service paid to the classroom at Butler -- no need to roll your eyes when the overused term "student-athlete" gets busted out this time of year by the NCAA.
"If they're a student that wants to compete in the classroom, that's a critical, critical component of our recruiting," Stevens said. "Then there's a minimum level of athletic ability and basketball ability that you have to have to be considered for a scholarship at this level."
Sound familiar?
Stevens is 33 -- the same age as Krzyzewski when he took over at Duke 30 years ago, back when both he and his school were something less than what they've become.
"I thought at the time Duke was one of the respected schools in the South. Over the last three decades, we've become one of the most respected schools in the world," Krzyzewski said.
Coach K credits at least some of that to the exposure the basketball program has brought to the campus in Durham, N.C., over the years. Not impossible to think that might happen to Butler if it stays on the course it's on.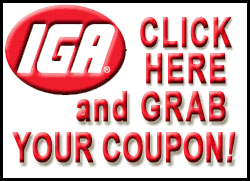 Stevens followed the formula set up by his predecessors, Thad Matta and Todd Lickliter: Recruit team-oriented players with a sense of tradition who, maybe most importantly, want to get a degree.
"We always say that whatever happens on the basketball court, we don't want it to be the highlight of your life," Stevens said.
Sounds good, but let's get real.
Win or lose Monday, Butler has made itself the center of a once-in-a-generation sports story, where the overlooked team keeps knocking off giants -- Syracuse, Kansas State, Michigan State -- and now finds itself on the verge of capping off a "Hoosiers" rewrite.
The Bulldogs' home, Hinkle Fieldhouse, a mere 5.6 miles away from Lucas Oil Stadium in Indy, has long been as much a tourist attraction to the hoops blue blood as Duke's Cameron Indoor Stadium is on Tobacco Road.
The rafters at Cameron, however, are covered with names such as Battier, Hill and Laettner, while the ceilings at Hinkle are layered with a thin coat of dust, along with the memories of tiny Milan High School, the 1954 state high school champions featuring Bobby Plump, whose character became Jimmy Chitwood in the movie.