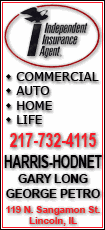 So it's only fitting that the women's national championship comes down to a rematch between them.
"I personally just want to play the best," UConn star Maya Moore said. "I want to be challenged, I want to compete, and Stanford has proven themselves to be that team."
Connecticut will be going for its 78th consecutive win and a second straight unbeaten season, which has never happened in women's college basketball. Not that the Huskies need reasons to be confident, but it can only help knowing they've already beaten the Cardinal once this season and in the Final Four last year.
"The matchup doesn't matter to us," center Tina Charles said. "Whoever is going to be in the way, that's who we're going to have to go up against. It's nothing personal or anything like that."
The Huskies certainly know how good the Cardinal are.
Stanford gave UConn its toughest game this season, losing by 12, and was the last team to beat Connecticut, back in the 2008 national semifinals.
Plus, Cardinal players have the fun of knowing they are the underdogs -- even one that's 36-1 and whose star, Nnemkadi Ogwumike, is coming off a 38-point performance, the second-most points in Final Four history.
"We have absolutely nothing to lose and everything to gain," Stanford guard Rosalyn Gold-Onwude said.
She also offered up this theory: "Say we play 10 times. Probability might be that their team would win the majority of the time, but all we have to do is win one game. One time, 40 minutes. I think it is doable."
This will be the sixth time the women's championship is decided by teams that finished the regular season 1-2 in The Associated Press poll. It last happened in 2002, also at the Alamodome.
The top-ranked team has won four of the five matchups, the lone exception being Southern Cal in 1983. Connecticut has been the No. 1 prevailing the last two times, in that '02 game and also in '00.