You could field a pretty good team with the injured players sitting out opening day.
Josh Beckett and the Boston Red Sox host CC Sabathia and the World Series champion New York Yankees in the major league opener Sunday night, then baseball begins again in earnest with a full slate of games on Monday.
President Barack Obama is slated to throw out a ceremonial first pitch before the Washington Nationals host the National League champion Philadelphia Phillies, who begin the season with closer Brad Lidge, key setup man J.C. Romero and starter Joe Blanton on the disabled list
One day in, and Obama will have more time on the mound than three key pitchers on one of the NL's best teams.
"I'm going to be warming him up," Nationals catcher Ivan Rodriguez said of baseball's First Fan. "I'm going to take a picture with him, if he'll let me. It'll be exciting."
In Cincinnati, new St. Louis hitting coach Mark McGwire will get his first true test of what to expect on the road this year when the Cardinals face the Reds. McGwire admitted over the winter to using steroids and human growth hormone for part of his playing career.
"It's going to be really good," said McGwire, looking forward to the opener. "The potential of this team is really, really good."
The Rangers also think they're going to do well this season, as evidenced by team president Nolan Ryan's prediction of at least 92 victories. But they will be without Kinsler when they host the Toronto Blue Jays on opening day.
Kinsler, who had a career-high 31 homers and 86 RBIs last year, is on the disabled list with a high right ankle sprain and the Rangers are determined to be patient with him.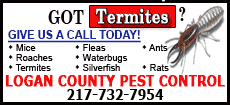 "You don't want something to just keep on recurring throughout the year," Texas manager Ron Washington said. "So we have to make sure it's right, and the good thing about it, Kinsler's in a good frame with that. He wants to come back one time, we want him to come back one time, and whatever amount of time that it takes to get that done, we're going to do it."