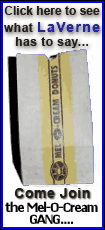 Two to tie. Three to win.
James tried for the 3.
And missed.
The Cavaliers forward scored 20 of his 42 points in the fourth quarter, but he missed two free throws in the final 16 seconds and a pair of 3-point attempts as the Boston Celtics withstood the Cleveland comeback for a 117-113 victory Sunday.
"It's tough to question anything he does," Celtics coach Doc Rivers said. "It felt like he scored their last 60 points in a row at one point. And who didn't think that was going in when he shot it?"
Ray Allen scored a season-high 33 points, hitting his sixth 3-pointer to give the Celtics a four-point lead with 48 seconds left, and Rajon Rondo scored 16 with 14 assists to help Boston snap a three-game home losing streak.
The Celtics and Cavaliers finished the season series tied 2-2.
A game that seemed like it might be a pleasant distraction from Sunday night's Red Sox opener against the hated New York Yankees turned into a full-scale playoff preview, a technical foul-filled, down-to-the-wire cage match between one of the NBA's top stars and one of its greatest teams.
Six technical fouls were handed out -- two to Cavs coach Mike Brown, who was ejected. James got one and was spared another when he lingered in the Celtics' huddle during a timeout to exchange words with Tony Allen.
"We don't like them. They don't like us. So I wasn't surprised at all," James said, citing the seven-game playoff series Boston won in 2008 on its way to its 17th NBA title. "It comes from them wanting to be really great, them winning the championship, us wanting to win the championship and having to come through Boston to try to win it.
"The competition -- that's what's good about this game."
Kevin Garnett, who was fined $25,000 for comments about the officials' treatment of Kevin Durant last week, also had words with James but declined to elaborate on what was said.
"Nothing in particular that I want to share or that the NBA wants me to share," Garnett told reporters. "Y'all are trying to cost me another 25."
The Cavaliers, who have won 17 of their last 20, earned home-court advantage throughout the entire postseason later Sunday when the Los Angeles Lakers lost to San Antonio. If the standings hold and the favorites prevail, the Celtics and Cavaliers would meet in the second round of the Eastern Conference playoffs.
The Cavs scored 23 of the first 28 points in the fourth quarter to erase 17-point deficit, taking their first lead at 104-103 with 2:58 left. James missed one of two free throws with 16 seconds to go, then did it again with 11 seconds to play before misfiring on 3-point attempt with 3.2 seconds left when Antawn Jamison was open for a 2-pointer that would have tied it.