Manu Ginobili scored 32 points, Tim Duncan added 24 and the Spurs clinched their 13th consecutive playoff berth with a 100-81 win Sunday. They moved into the seventh spot in the West, a half-game ahead of idle Portland.
"They're playoff-tested, so we want to stay away from them as long as possible," Tim Duncan said of the Lakers.
The Lakers got a season-high 32 points from Pau Gasol and 22 from Kobe Bryant, but failed to clinch the No. 1 seed in the West and heard boos from their fans.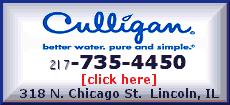 As a result, Cleveland earned home-court advantage through the NBA finals despite losing 117-113 at Boston earlier in the day.
"They controlled the tempo," Bryant said. "We didn't make shots. There were stretches with opportunities to get back in the ballgame and we just couldn't put the ball in the hole."
Richard Jefferson added 14 points and Duncan had 11 rebounds for the Spurs, who won their third straight and 15th of 20. They've notched recent wins over four of the NBA's top teams: Cleveland, Boston, Orlando and now the Lakers.
"It was an unbelievable victory," Ginobili said. "Two months ago, it wasn't even in our wildest dreams to come here and win a game by 18 against the Lakers. But we're doing better now and we're playing hard. Our defense has really stepped up, and the difference was that we made the shots we had to make."
Already without Tony Parker because of a broken ring finger, the Spurs lost starting guard George Hill to a sprained right ankle in the second quarter. He didn't return after scoring six points.
"I'm a little worried about everything that's coming up now without George," said Spurs coach Gregg Popovich, referring to road games against Denver, Phoenix and Dallas. "It's going to be difficult to sustain that and have Manu play the point in all these games coming up. We'll have to figure something out."
Lamar Odom had 13 rebounds for Los Angeles, which had its seven-game home winning streak ended two days after beating Utah.
Ginobili continued the offensive tear he's been on since the All-Star break with his 15th game of 20 or more points. After scoring a point in the third quarter, when the Spurs led by 15, he had 17 in the fourth.
Ginobili was especially lethal after the Lakers closed to 71-69 on Gasol's putback dunk of Bryant's missed jumper. He answered with a 3-pointer and then made two free throws en route to scoring another seven points and triggering a game-ending 29-12 run.