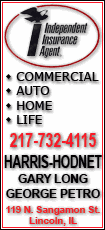 With Duke's 61-59 victory over Butler on Monday night, Krzyzewski moved past Bob Knight and into a tie with Adolph Rupp for second place on the all-time list. But just as he has throughout the postseason, he kept the emphasis on a different number: No. 1 -- as in, the first championship for this current bunch of Blue Devils.
"You're asked more (about) this could be Duke's fourth national championship, and all that," Krzyzewski said. "We just shied away from talking about that at all or try to think about it, and try to immerse ourselves in what these guys were doing. It's much better. Like for me to think about being with them now is much better than thinking about the fourth national championship."
And Jon Scheyer, Kyle Singler and Nolan Smith simply wouldn't be denied their first title and the first one for the school since 2001. Once again, the three stars did most of the heavy lifting -- though they needed some timely help from the biggest player on the roster.
"People have said we don't have the first-team All-Americans, this and that, but we have guys who do all the little things," Smith said. "We work so well together, and this team has done whatever it takes to get wins. We did that today."
Singler scored 19 points, Scheyer added 15 and Smith 13. All three made the all-tournament team, and Singler was selected the most outstanding player at the Final Four.
But title No. 4 wasn't secure until 7-foot-1 center Brian Zoubek got a hand in Gordon Hayward's face on a missed shot with 7 seconds left, hit a free throw with 3.6 seconds to go and -- after missing the second one on purpose -- held his breath as Hayward's half-court heave at the buzzer clipped off the glass and the rim.
Once the Blue Devils exhaled, they were on top again.
"I told the team right after the game when we were in the locker room, I said you were good. I said you were really good. Then I said you were really good and had great character," Krzyzewski said at the trophy presentation early Tuesday morning at the team's hotel. "I was running out of things to say because I always wanted a carrot out in front of them. What you have before you is a great basketball team."
And there's no doubting that the "Big Three" made it all possible.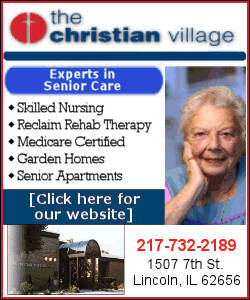 They had to.
The Blue Devils (35-5) relied on them so heavily all season that there were moments during the championship game when it seemed they might crumble under the weight of their teammates.
The Singler-Scheyer-Smith trio, the nation's most productive threesome, entered averaging 53.4 points per game and had scored 69 percent of the Blue Devils' points this season.
So it was no surprise that Duke went to them down the stretch.
With less than 5 minutes left and the Blue Devils leading by one, the ball was inbounded to Scheyer. He swung it to Smith, who found Singler cutting to the wing and passed to the junior sharpshooter. His jumper swished through to make it 58-55 with 4:46 left.