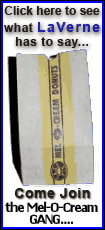 Konerko got his 12th season in Chicago off to a good start with a two-run drive in the first and Buehrle simply shut down the Indians, spoiling Cleveland manager Manny Acta's debut and Jake Westbrook's first start in nearly two years.
Alex Rios added a solo homer off Tony Sipp in the eighth and ended the game with a diving catch on Travis Hafner's line drive to center.
Buehrle, starting his club-record eighth opener, looked more like the four-time All-Star he is than the guy who won just twice after his perfect game against Tampa Bay on July 23.
He retired the last 10 batters he faced, struck out three and walked one, and drew loud cheers for a spectacular play in the fifth when a hard one-hopper by Lou Marson ricocheted off his left foot into foul territory along the first-base side. Buehrle raced over and -- in one motion -- shoveled the ball between his legs with his glove to Konerko to retire the runner, one of several highlights for a team that expects to contend in the AL Central after going 79-83.
J.J. Putz pitched the eighth and Matt Thornton retired the side in the ninth.
For Cleveland, the start of the new season looked awfully like the last one -- a 65-win disaster that led to Eric Wedge's firing.
Westbrook -- back from reconstructive elbow surgery -- tied a club record with four wild pitches, hit Carlos Quentin twice, walked four and allowed five runs and five hits in his first start since May 28, 2008. He left trailing 4-0 after walking Konerko to load the bases with none out in the fifth, but the trouble began almost as soon as he took the mound.