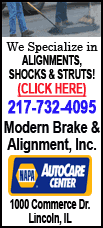 Heyward, who had a run-scoring single in the eighth, was 2-for-5 with four RBIs.
Yunel Escobar drove in a career-high five runs as Zambrano gave up eight runs in 1 1-3 innings, matching the shortest of 239 career starts.
With fans in the sellout crowd chanting "Let's go, Heyward," the rookie's first-inning homer into the Braves' bullpen behind the right-field wall gave Atlanta a 6-3 lead.
Marlon Byrd, playing his first game with the Cubs, hit a three-run homer in the first inning and Aramis Ramirez added a two-run drive in the third.
Derek Lowe (1-0) gave up five runs, five hits and three walks in six innings before a sellout crowd of 53,081, a record for a day game in Atlanta and was the fourth-largest overall in Atlanta history.
Brian McCann hit a homer in the second, when the Braves knocked out Zambrano (0-1).
The 20-year-old Heyward became the sixth Braves player to homer in his debut, the fourth to do so in his first plate appearance. Jordan Schafer connected in his initial at-bat last season.
The homer on a 2-0 count came on the first swing of Heyward's major league career. He answered cheers from the fans by tipping his cap at the edge of the dugout.
Heyward won the starting job in right field despite playing only 50 games above Class A in his quick rise through the minor leagues. He was selected baseball's top prospect by Baseball America after hitting .323 with 17 homers and 63 RBIs at three minor league stops in 2009, and was put on the major league roster by the Braves just last Saturday.
Atlanta sent 10 batters to the plate in both the first and seventh innings.
In the first, Chipper Jones drove in Melky Cabrera when his shallow fly ball fell between shortstop Ryan Theriot and Byrd in center for a single. Escobar added a two-run single before Heyward's line-drive homer.
Making his sixth straight opening day start for the Cubs, Zambrano gave up six hits and two walks with one strikeout.