"I'll be able to take one trip and kill both," Pippen said with a laugh.
Pippen, Karl Malone and two of the best U.S. Olympic teams -- including that famed 1992 Dream Team -- were selected Monday as part of the Naismith Memorial Basketball Hall of Fame's class of 2010. Malone and Pippen, both eligible for election for the first time, were part of that '92 Olympic team.
Los Angeles Lakers owner Jerry Buss, high school coaching great Bob Hurley, Sr., and WNBA star Cynthia Cooper also were in the class announced at the Final Four. NBA veterans Dennis Johnson and Gus Johnson and international star Maciel "Ubiratan" Pereira will be honored posthumously.
The 1960 and 1992 U.S. Olympic teams, which both won Olympic gold medals, will be part of the induction ceremony on Aug. 13.
The 1960 team, led by Jerry West and Oscar Robertson, won eight games by an average of 42.4 points in the Rome Olympics. The Dream Team, the first Olympic team made up primarily of NBA players, was even more dominant, with an average margin of victory of 43.8 points in sweeping eight games in Barcelona.
"Playing for your country is the ultimate," said Larry Bird, who represented the team at Monday's ceremony. "Our team was pretty special. We had some pretty good players."
Bird also was thrilled by Dennis Johnson's inclusion in the hall of fame.
"It's very special. We've been waiting for this day for a long time," he said. "He's the best player I ever played with."
Dennis Johnson, a three-time NBA champion, was the MVP of the 1979 Finals with Seattle before taking over as the point guard on the Bird-led Boston Celtics teams of the mid-1980s. He died of a heart attack in 2007 at age 52.
"This is a very emotional time for me -- I'm trying not to cry," his wife, Donna, told the crowd. "This is such a great end to a great career."
The announcement brings a pair of the NBA's best duos into the hall: Malone and John Stockton of the Utah Jazz, and Pippen and Michael Jordan of the Chicago Bulls.
Malone, a two-time NBA MVP, was an All-Star in 14 of his 19 seasons who led the Jazz to the NBA Finals in 1997 and 1998. The second-leading scorer in NBA history, Malone finished his career in 2004 with 36,928 points. Traveling with his family, Malone did not attend Monday's announcement.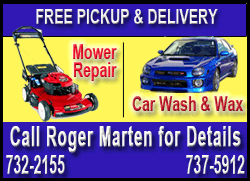 Both of his trips to the finals ended with losses to Pippen, Jordan and the Bulls. Pippen, a seven-time NBA All-Star during his 17-year NBA career, won six championships alongside Jordan, who along with Stockton was inducted into the Hall of Fame last year.