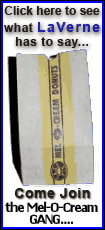 The average salary went up 1.8 percent to $3.3 million on opening day, according to an analysis of rosters by The Associated Press. The increase was the lowest since a 2.7 percent drop at the start of the 2004 season, and was down from a 2.7 rise at the beginning of last season.
Seventeen teams raised payrolls, including the World Series champion Yankees who led at $206 million -- nearly six times what Pittsburgh spent.
Among the big cutters was Cleveland, down $20 million to $61 million from the start of last year.