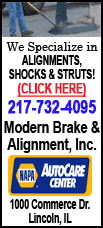 His left hand was on his hip, his eyes were straight down. His mind was churning with thoughts of how to snap his club out of its funk.
Leave it to Maya Moore to take care of that.
Moore scored 11 points during a 17-2 run to start the second half of the national championship game, a burst that put the Huskies back in control and on their way to a 53-47 victory over Stanford Tuesday night.
The win, their record-stretching 78th straight, capped the greatest two-year run in women's college basketball history and earned Auriemma a much better way off the court -- on the shoulders of his players.
"I've never been prouder of a group of young people," Auriemma said. "How they fought back today. It was easy for them to pack it in. People wondered, 'What are you going to do the first time we're in a close game?' We reacted how champions react."
UConn trailed 20-12 at halftime.
Yes, 20-12.
The Huskies missed 18 straight shots, from layups to 3-pointers; a pair of missed free throws clanged away, too. Connecticut went 10 minutes, 37 seconds between points, a drought so long that Auriemma looked at his assistant coaches, shook his head and thought, "We may never score again." Of all the teams in all the halves of all the women's Final Four games, no team had ever scored this few points.
Yet no matter how badly the Huskies were shooting, they kept playing championship defense. So instead of letting Stanford turn that slump into the foundation for an upset, Connecticut managed to remain within a few baskets. That's why Auriemma didn't have to say much at halftime.
"We knew what we had to do," said Moore, the tournament's most outstanding player. "We knew we weren't going to finish the game the way we started."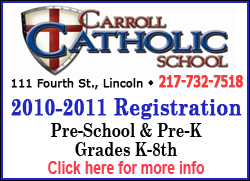 They wound up finishing this season the way they did last season: 39-0. National champions. Headed to the White House, as AP player of the year Tina Charles reminded everyone; during the trophy ceremony, she asked to send a message to President Obama, then hollered, "We're baaaack!"
UConn's streak is moving into hallowed ground. With an 11-0 start in the fall, the Huskies would top the 88-game streak by John Wooden's UCLA men in the early 1970s.
They need to win the next five titles to match Wooden's streak of seven straight championships. Auriemma can appreciate how hard that is considering this was the seventh of his 25-year career. He is one behind Tennessee's Pat Summitt for most titles among women's coaches.
Stanford (36-2) was the last team to beat UConn, exactly two years before, at the 2008 Final Four. In the last 15 months, Stanford has beaten everyone its faced except Connecticut, this being the third straight loss.
When they met Dec. 23 in Storrs, Stanford led at halftime, but lost by 12. It was the closest anyone had been to beating the Huskies all season.
This time, victory "was there for the taking," Cardinal coach Tara VanDerveer said.
UConn trailed by nine points, its most throughout the streak. Connecticut's six-point win was the first time during the run that the margin wasn't double-digits.
"You can feel sometimes so close and at the same time feel so far away," VanDerveer said. "They're beating these people by 30 or 40 points. We had a chance and I feel like we wasted some opportunities. ... We can't talk about (closing the gap). We've got to beat them to close the gap."