"Why do you think he's here?" asked Jack Nicklaus, who has won 18 major championships, four more than Woods. "I don't think he's here for his health or anything. He's here to play golf. That's what he is. He's a very good golfer. It's the first major of the year. He's taking large steps to get his life back in order, and he wants to play golf."
Woods will play the first two rounds with K.J. Choi and Matt Kuchar, teeing off in the next-to-last group Thursday -- prime time for the ESPN telecast.
"It's funny, because I sort of had a feeling when I left Dallas that it would be cool if I was paired with Tiger, and it happened," Choi said.
At any other tournament, playing with Woods can be a huge distraction because of so many photographers and reporters tagging along, and fans outside the ropes scrambling for a view.
Augusta National is different.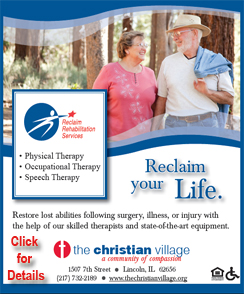 No one is allowed inside the ropes, and fans walk en masse -- no running allowed.
"It's going to be a lot more at ease this week than most weeks," Woods said. "If there's one week that you would rather have a pairing with me, considering the circumstances, it would probably be this week."
Choi sure didn't mind. Despite some language barriers, he has always been comfortable playing with Woods. They have been paired together 13 times, most recently in the third round of last year's Memorial, which Woods went on to win.
"Even when all this came out and the rumors of Tiger coming back, my friends were saying, 'Wouldn't it be cool if you were paired with Tiger when he played his first tournament?'" Choi said through an interpreter.
Choi found out on the 14th hole from a Masters official. If it didn't sink in at the time, there were a dozen reporters waiting for him as he walked off the 18th green after his practice round. Choi can expect a lot more attention when he tees off Thursday.
"I like playing with big crowds," Choi said. "I will probably play more aggressive."
The gallery following Woods the first two days of practice this week has been enormous, not to mention polite. Woods has received ovations and the occasional "Welcome back, Tiger." Choi expects that to continue.
"It's important that the gallery realize what's going on," he said. "To take what happened outside the golf course and bring it inside the golf course, I don't think that's right. I believe they're educated and will respect the game of golf."
Steve Stricker will be playing in the group ahead of Woods and doesn't expect any problems. At other tournaments, players have said that could be the toughest spot as photographers walk ahead to get into position.
"I don't think it's going to be that big of a deal," Stricker said. "There's a lot of strict policies here. There's no running up and down the fairways. It's pretty calm. Typically, each green is loaded with people, anyway. It doesn't matter when you go out there."
Woods' 1:42 p.m. tee time allows ESPN to fully cover his first round back since his secret life was exposed. John Wildhack, the network's executive vice president, said the Masters is "THE storyline, and we're here to cover the Masters tournament."
He said Woods is the biggest storyline among players, but not the only one, a view backed up by network host Mike Tirico.
"No one's bigger than the Masters," Tirico said.